Name
We get calls nearly every day about a safe that will not open like expected. Unfortunately, malfunctioning safes are a relatively common problem. Fortunately, the solution is relatively simple and takes little effort to resolve most of the time. However, determining the issue is not always easy, especially if you do not have training on safe problems. For safe opening in Orlando, locksmiths have extensive training to diagnose and solve the problem. So when all else fails, call a loc...
Most people wait to find a locksmith until they need one, which isn't the best strategy. Usually, when you need a locksmith, it is for an urgent situation, like locking your keys in your car while you are on vacation out of state or losing your house keys boating on the lake. The most critical tip for finding a locksmith in Orlando is to find one before you need one. If you wait until an emergency, you might choose one that is subpar or, worse, a scammer. So, here are some practical tips ...
A quality safe for a business or home might last for decades or a lifetime with adequate maintenance and care. However, whether your goal is to protect sensitive business materials, personnel documents, a firearm, or cash, a safe that is underperforming may fail to function when you most need it. To ensure that your safe provides optimal functionality and protection, it is critical to choose the best model for your business and maintain it regularly to keep it performing well for years in the...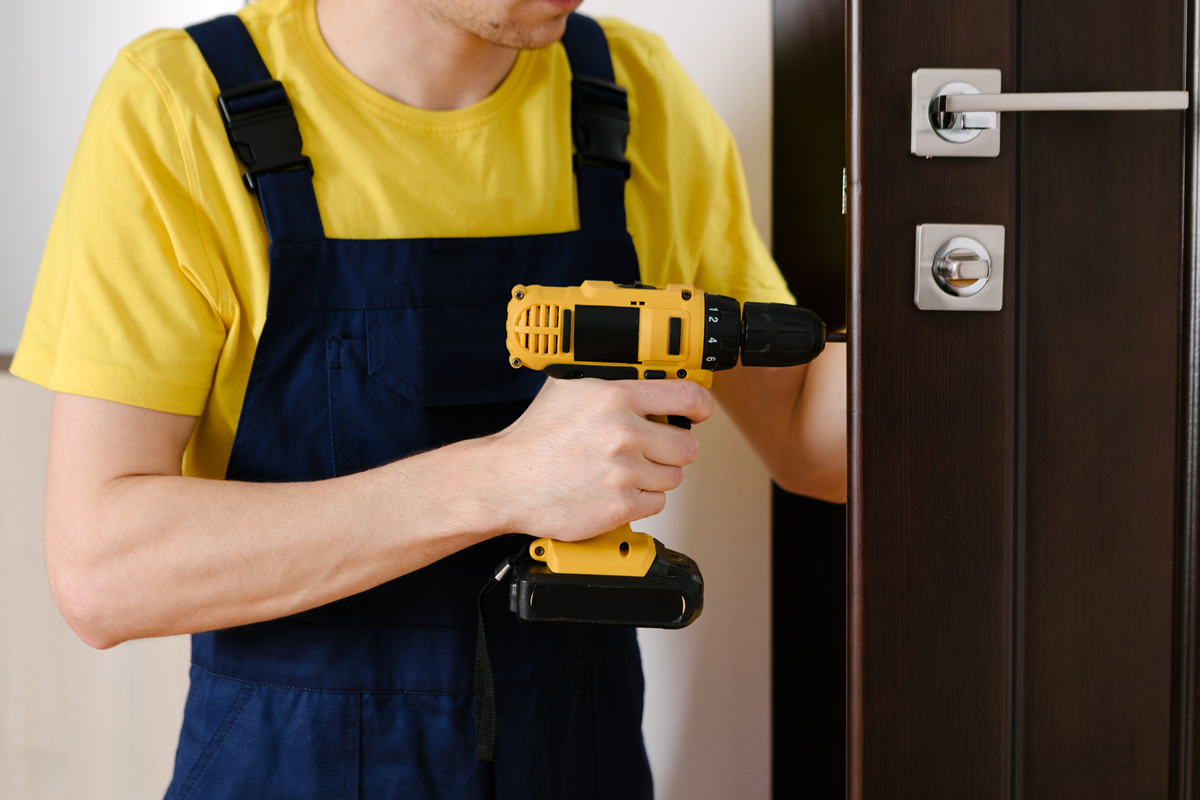 Looking for a locksmith in Orlando in an emergency can have you hurrying to find the first company that pops up in your google search. Still, it is best to hold off on locksmith services until you are confident that you are hiring a licensed professional, especially for your business. Unfortunately, while you can find many reputable locksmiths on the market, there are also imposters who are less than legitimate. The good news is that red flags will indicate the possibility of a locksmith scam...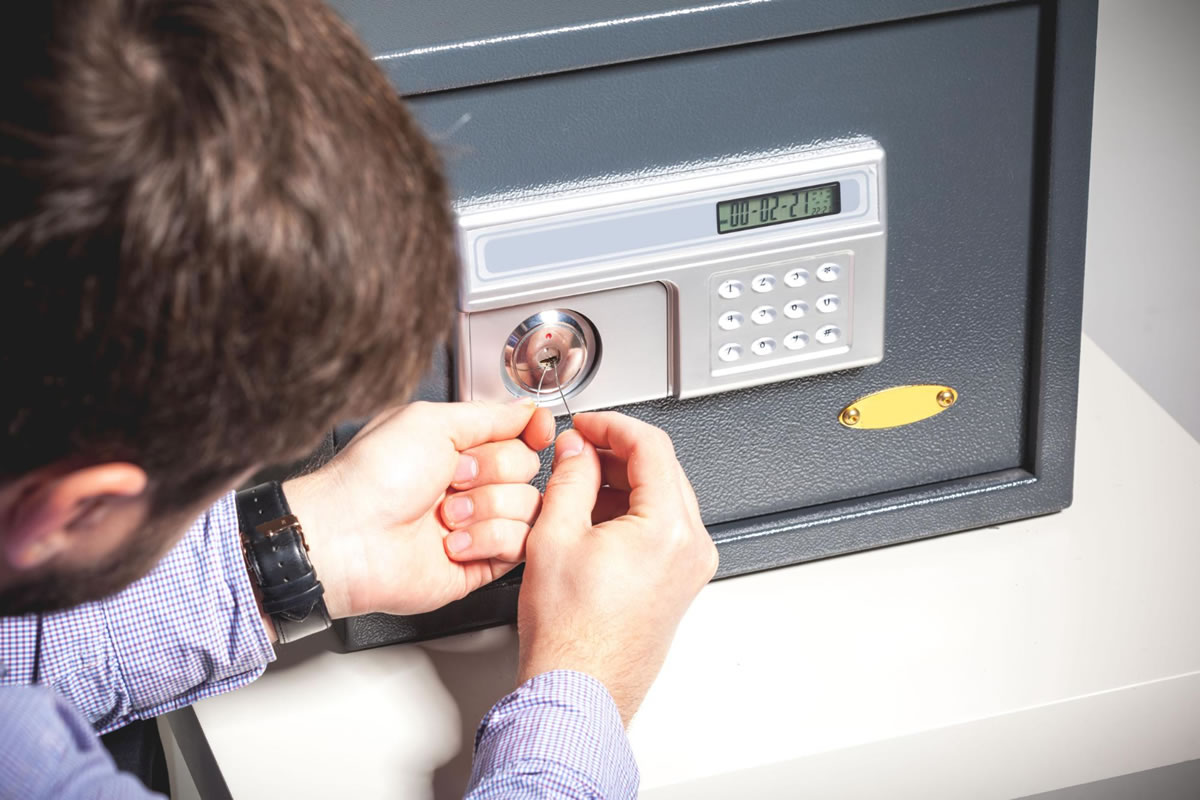 There are a variety of reasons that safes come in handy. First, they have been manufactured and used for centuries. It is not hard to understand why people are drawn to purchasing safes, whether small or big. Security is an essential element of every person's life because most people have something they want to keep safe, like a prized possession. Many times basic security measures may be plenty to keep your belongings safe, but other times, you will need to implement processes a step abo...
Whether you are worried about the security of your business or home, there is no doubt that individuals are often troubled about whether or not to use locksmiths. On the one hand, an experienced locksmith can save people trouble and time while securing their property professionally. But, on the other hand, it can be challenging to know which ones can be trusted with our most valuable possessions. Our experts offer the following points to help you find the best locksmith in Orlando possible....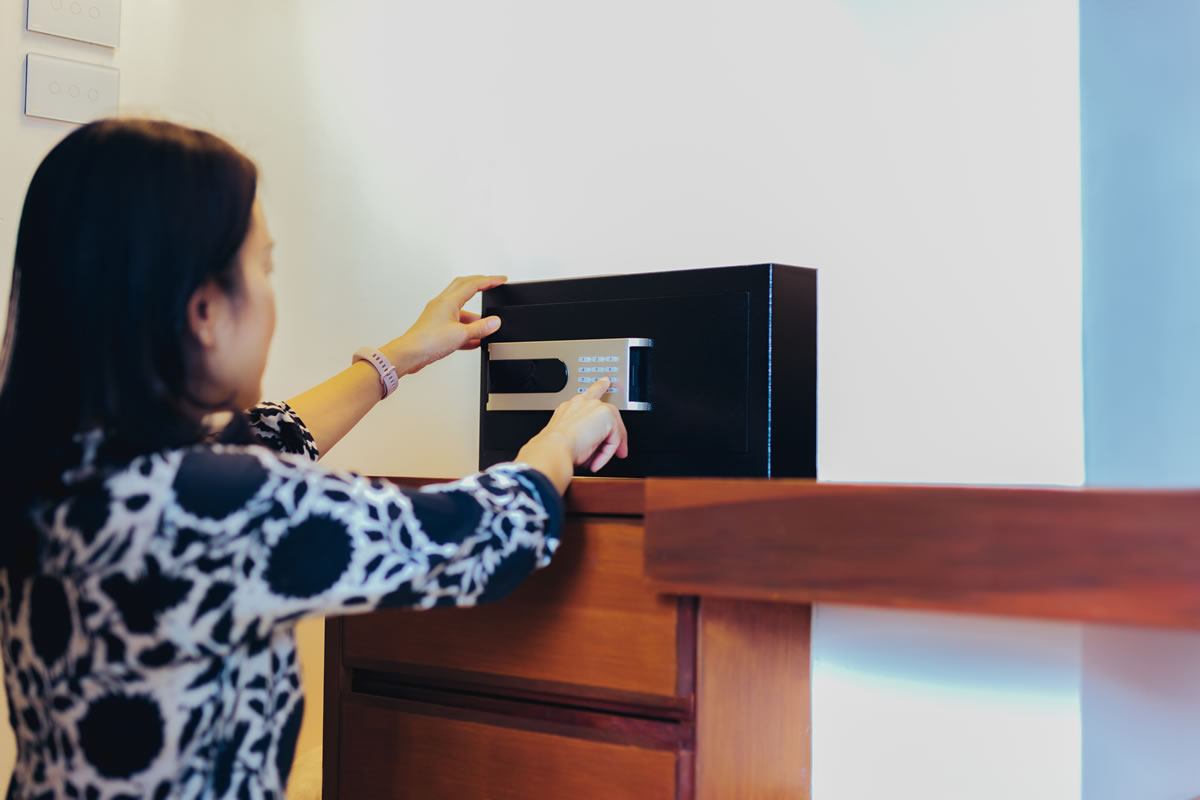 In many cases, people keep items in a home safe that they should not store there. This can include documents they rarely need, large amounts of cash, and valuables that are not inventoried. You should also keep other items like priceless heirlooms and insurance documents in a safe place. It is essential to understand the difference between valuables that should be protected in a fireproof home safe and which ones are better stored in a bank's safety deposit box. Our experts on safe open...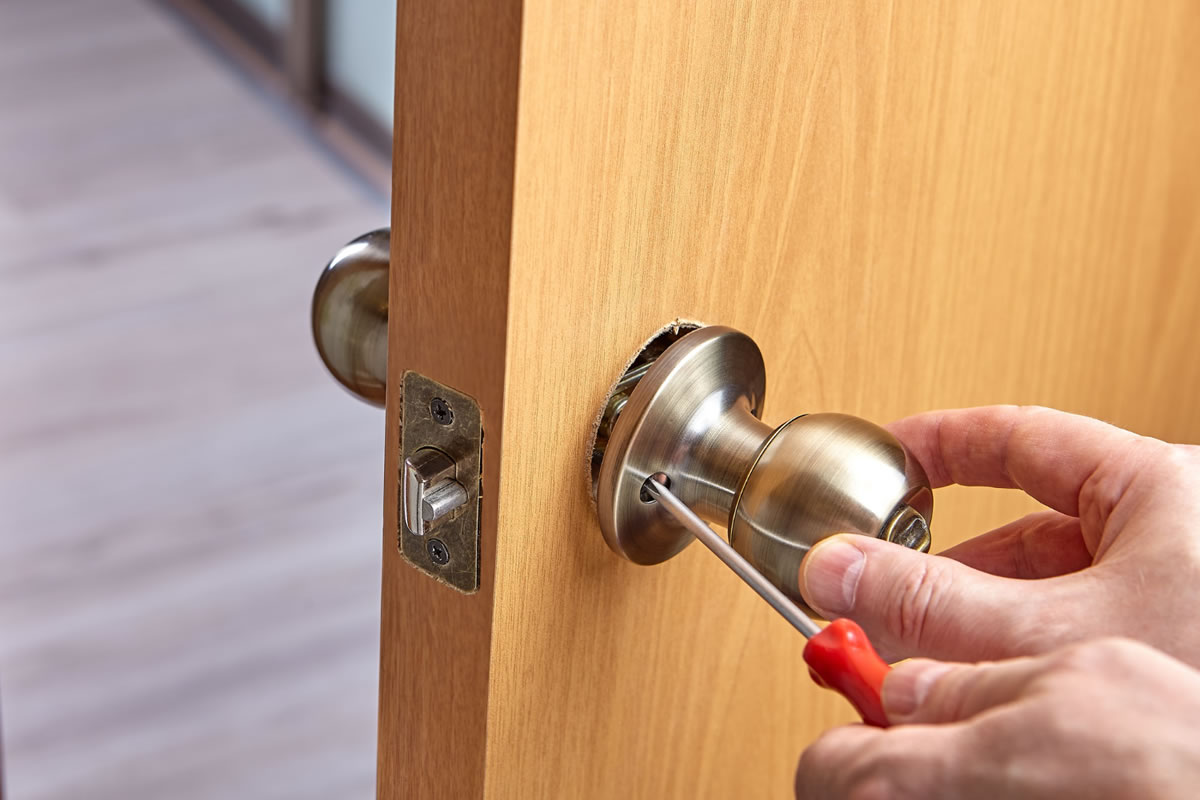 Locksmiths can offer various services whether you are trying to prevent a problem or during a crisis. You can guarantee you're getting the best and fairest price and ensure your needs are always taken care of by developing a working relationship with a locksmith in Orlando. Our experts offer the following reasons you might need to hire a locksmith. Stolen or lost keys This is a common problem for many people. Whether you lost your keys on a trip out of town or had yo...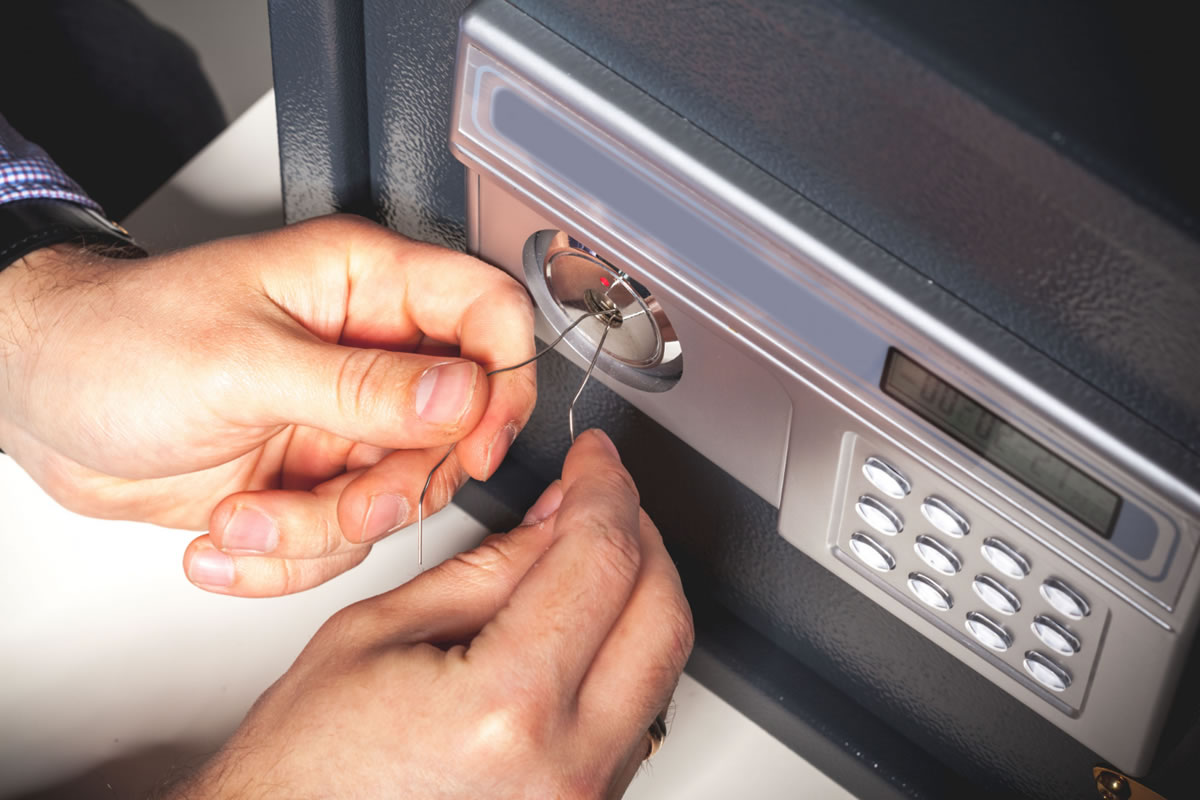 Safes have been used and manufactured for centuries. People all across the world use safes for various reasons. People use them and purchase them often because they are easy to use and convenient for keeping their valuables safely locked away. Our most prized possessions require the highest level of security for protection, though basic security measures are often enough for things that aren't very valuable. Having a safe that refuses to open or cannot be unlocked can happen for various r...
It is not uncommon in life to experience problems with locks or keys. There are also times that it becomes crucial to protect your home, vehicle, or office from the risk of intruders and burglary. Unfortunately, many people overlook the importance of home, office, and vehicle security. Others aren't aware of who to contact in situations where there are problems with locks and keys. During any security emergency that involves keys and locks, it is essential to get a locksmith. Our experts ...
Having an old safe that cannot be opened makes a person wonder what is hiding inside. There might be diamonds or gold, or even important documents or the formula for curing cancer. Not knowing what's inside makes it even more exciting to find a way to open it. Needing safes open is nothing new. The process of opening a safe is also known as safe cracking, and it's something that many people still have curiosity about. Locksmiths are professionally trained to handle opening safes. A-Ru...
Door locks are often the best line of defense against intruders and thieves. A home's front door is one of the most common entry points for a burglar, so use effective locks to secure the door. It is also vital to be aware of when the time has come for changing the locks. A-Rudi Cuellar Lock is a trusted and reliable locksmith in Orlando to help keep your property safe. It is time to consider changing the locks on the doors after the following events: Years of wear an...
Are you concerned about the safety of your valuable belongings? Do you want to protect your jewelry or important documents from fire or water damage? Safes have become incredibly popular additions to add security to many homes. These small devices allow you to keep everything from jewelry to important paperwork safe from issues like burglary, fires, and water damage. As a locksmith that provides safe opening in Orlando, we are here to advise you on the best safe for yo...
Are you looking to create a sense of safety in your home? Do you want to promote calming and peace in your living spaces? When people feel more safe and secure in their homes, they will be more likely to enjoy and embrace each day. Spending time at home is essential in resetting and recharging for the busy lifestyle that we all lead, but this can be difficult when you do not know how to create a safe and calm space. These are a few ways that you can create a safe, calm...
Are you in need of locksmith services to help you get into your car or your home? Have you recently lost your keys? Do you need help getting into your safe? Locksmiths are professionals that are trained to help you get into your home or car when you have issues with your key. We will also Can a locksmith make a key without the original? Many people contact a locksmith because they have lost or misplaced their keys. They need to have a new on...
Many people have been updating their homes to reflect the advances and conveniences of modern technology. This includes using smart technology to make their homes more functional and easier to control. Exploring options like smart lightbulbs and smart security features may be a great idea when you want to lead a more streamlined lifestyle. As a locksmith in Orlando, we help many clients install smart locks in their homes to promote safety and convenience. These a...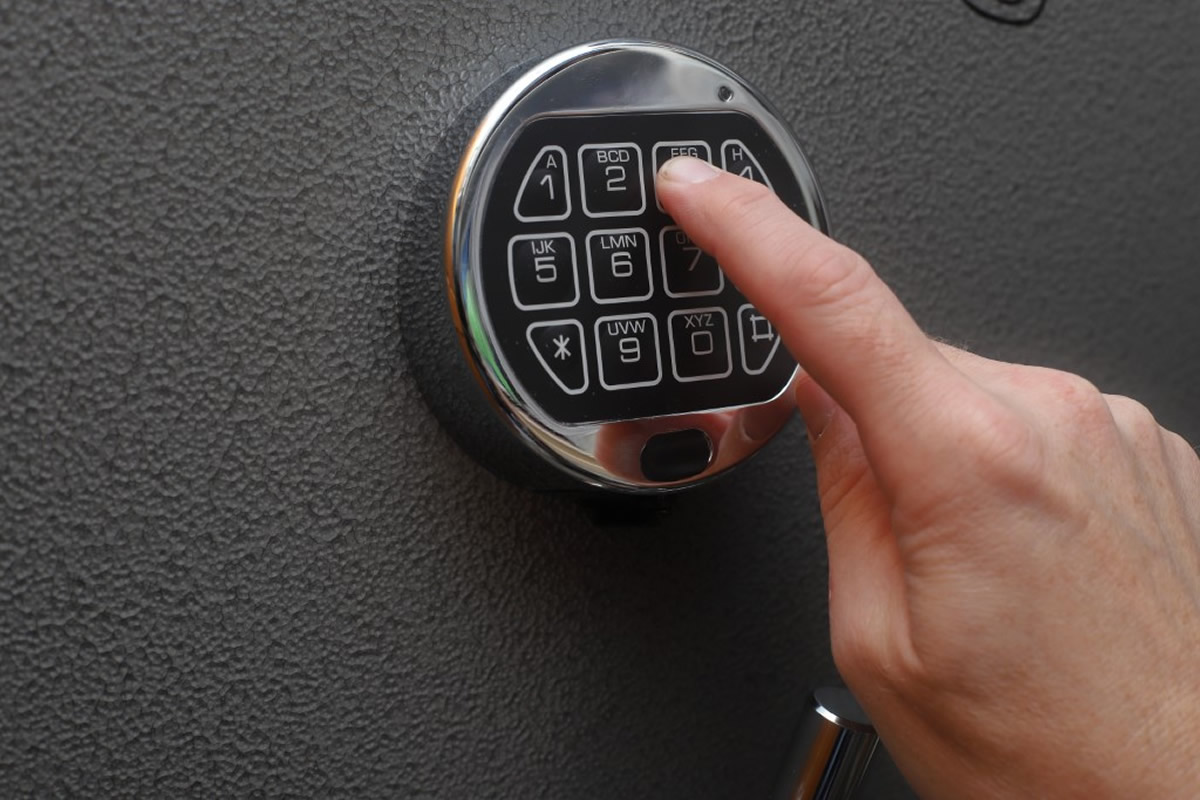 Are you interested in keeping your valuables, jewelry, or documents safe when they are in your home? Do you want to protect your belongings by using a safe? Getting a safe to keep in your home is a way to feel secure and have peace-of-mind that your valuables will stay safe. Not only do safes protect your items from burglars, but the right safe can also protect your stuff from fires, water damage, and much more. As locksmiths that specialize in everything from lock and...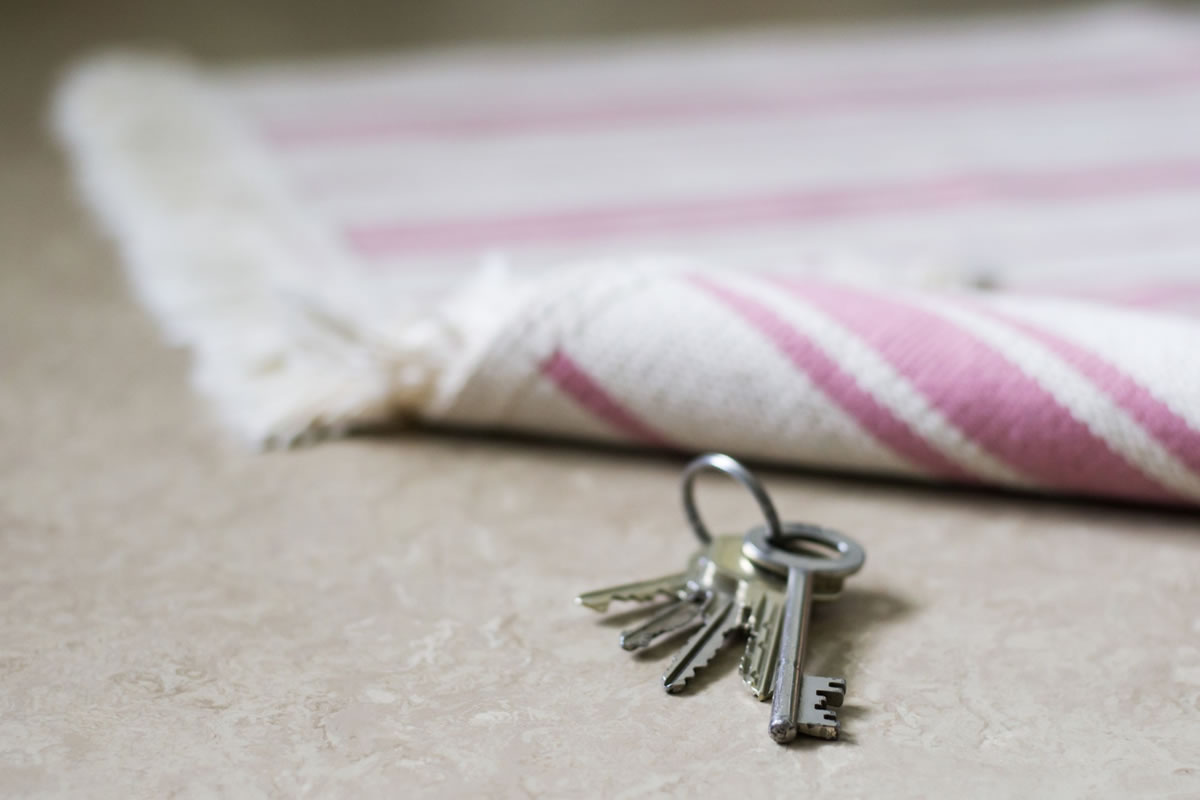 Many homeowners that use housekeys will keep a spare hidden somewhere on their property in case they forget their key inside their homes. As a common practice, it seems innocent. However, because it is such a widespread practice, it has become an unsafe practice, especially when you hide your key in the wrong place. As a locksmith in Orlando, we are here to help you anytime you have misplaced, lost, or broken your key. We are also here to help if a burglar has broken i...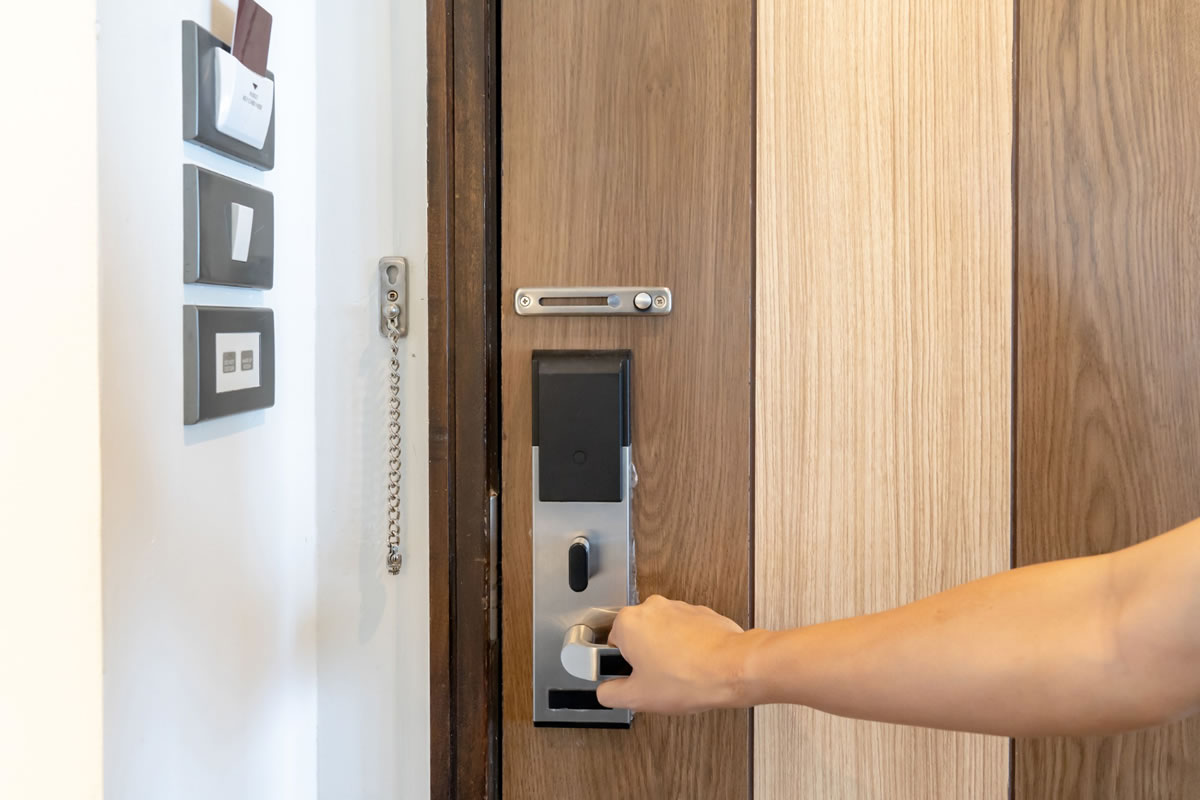 Are you looking to make improvements to the security of your home? Do you want to have a more convenient and modern solution to your outdated door locks? By installing all new locks on your door, you ensure that you are the only people that have access to those locks. Smart locks are the most improved and modern technology for locksmiths that specialize in keys and safe opening in Orlando and their clients. They offer many benefits that should make you consider install...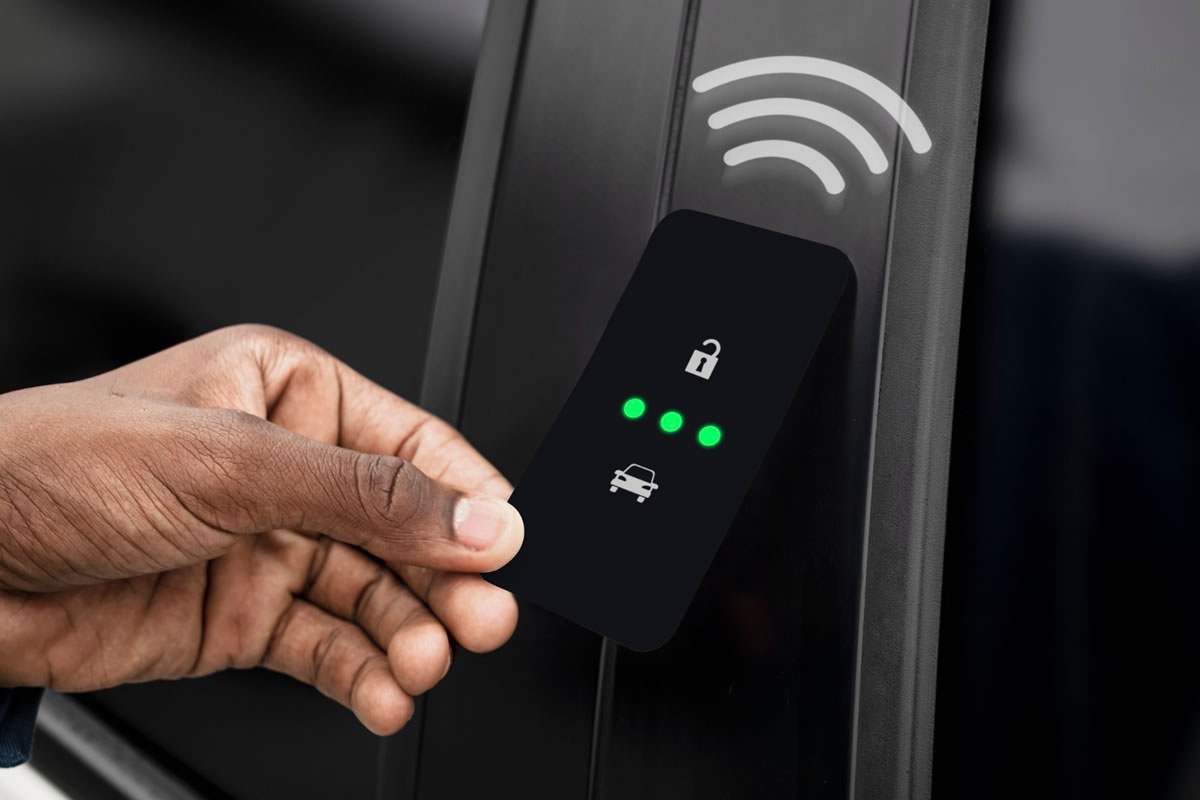 When we think of security, what do we generally think of? Nowadays, passwords, key cards, pin codes, and fingerprint scanners come to mind. Well, with the increase of technology to help secure the inside, we tend to get lazy on securing the outside. Over 60% of threats to business security come from outside of the business. Whether they are physically breaking in, or trying to hack their way in, they are still seeking to do harm to your livelihood. Our locksmith in Orlando i...
Are you in need of locksmith services? Do you want to establish a relationship with a locksmith in your area in case of any emergencies? Locksmiths are useful when you need to enhance the security of your home or business, with updates like surveillance, lock and key services, or safe opening in Orlando. When it comes to choosing the right locksmith for your needs, you want to choose someone that is reliable, insured, trustworthy, and reputable. These are a few t...
Are you planning to move to a new home? Have you considered the safety and security of your new home once you move? When you move, you will want to consider changing the locks in your new home to provide extra peace of mind and security. When you move, you want to trust that your home is safe. The best way to do that is to change all the locks any time the keys change hands. As a locksmith in Orlando, we can help you with this job. There are a few tips to f...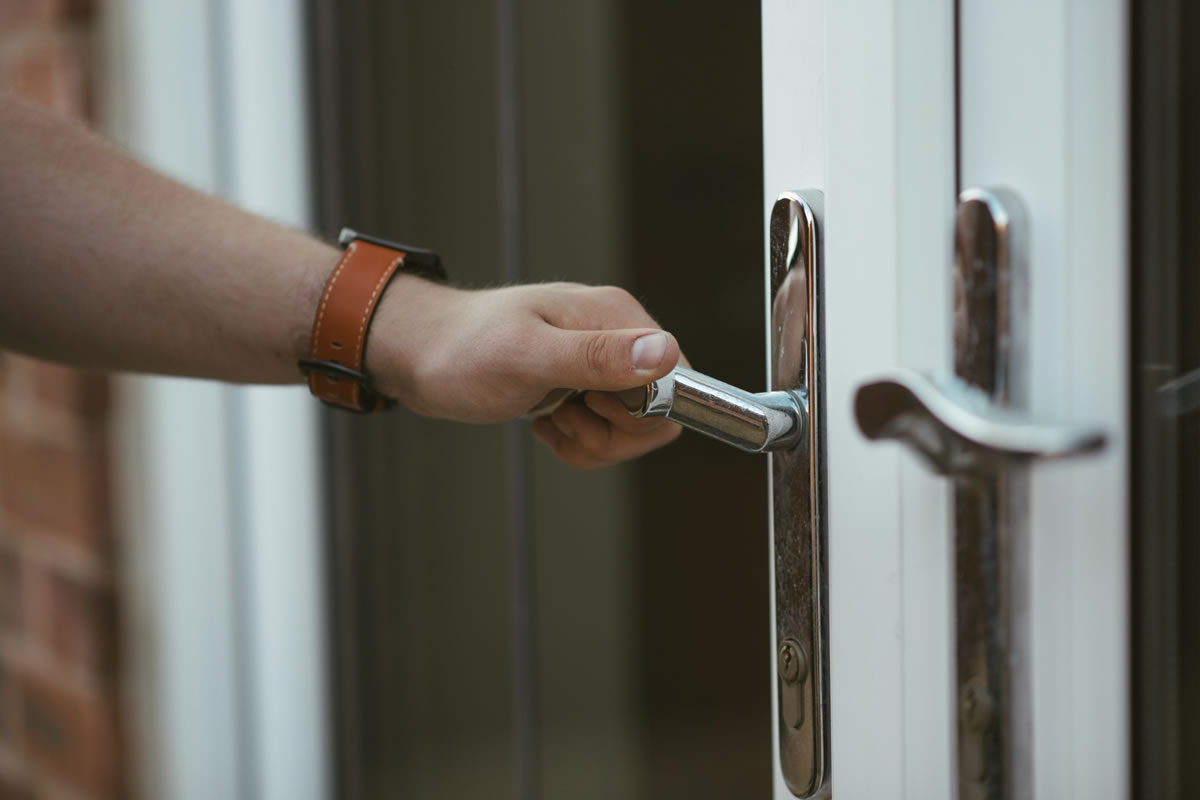 Are you a new homeowner that is worried about the security of your new home? Do you want to ensure that your new home is safe? Moving into a new home poses many challenges, and these challenges can also cost you a lot of money. As a locksmith in Orlando, we help many new homeowners get their house prepared and safe to start their next chapter. These are a few tips you should follow when you change your locks in your new home. Consider the Cost Mov...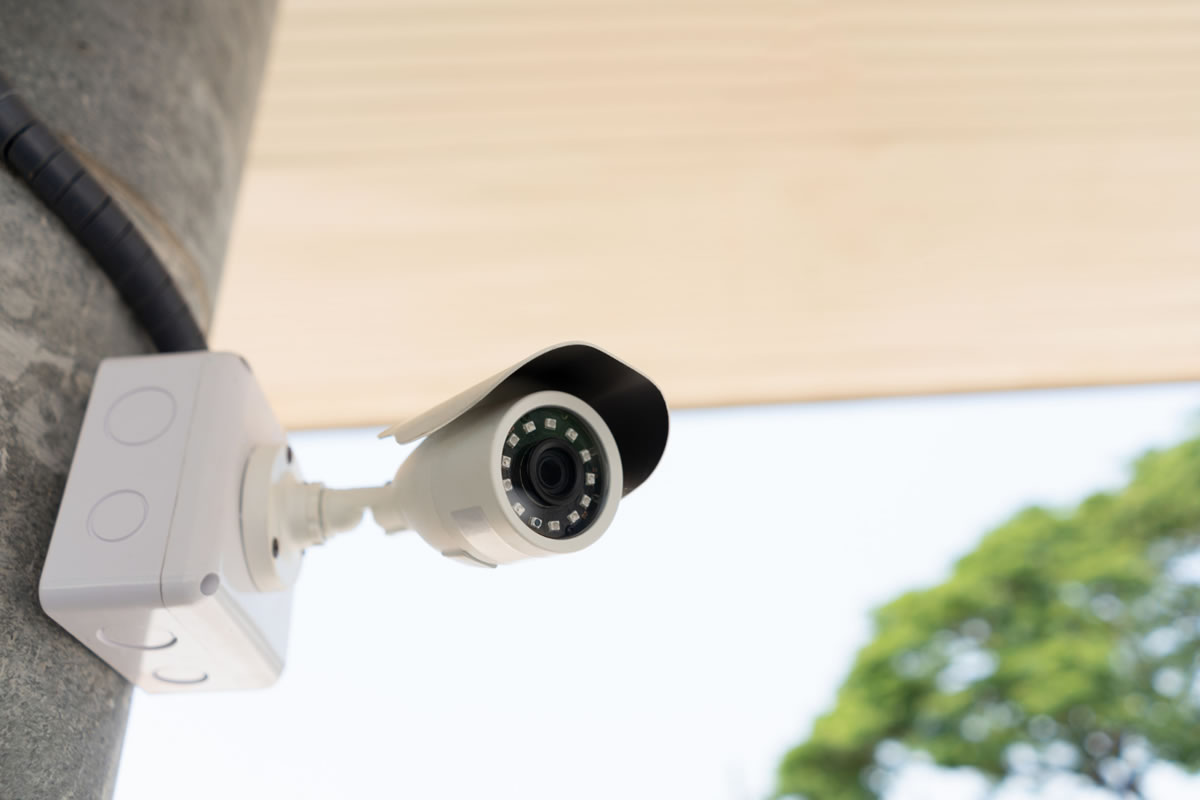 Are you concerned with the state of your outdate security system at your business? Do you want to implement higher security measures to keep your business safe? Running a business requires you to think about every aspect of your business, from the daily operations to the employee culture to the safety and security of your location. As a locksmith that specializes in commercial services, like safe opening in Orlando, we can help. These are a few security measures that y...
Do you worry about purchasing an old home because of the security issues that you may discover? Do you need to install new security measures to update your home? When you purchase a home that may have been built decades ago, you may encounter some issues that will need to be repaired. Often times, new homeowners that have purchased older homes will actually have a professional locksmith in Orlando come out and inspect the hardware and security features of the home. The...
Are you worried about the safety of your belongings when you leave your home? Do you keep your valuables safe and secure? As experts in safe opening in Orlando, we understand the importance of increased security as a protective measure. Theft and burglary can occur when you leave your belongings and home vulnerable to the threat. Whether you live in an area that has a higher crime rate or not, you still want to stay protected. There are a few tips to follow to pr...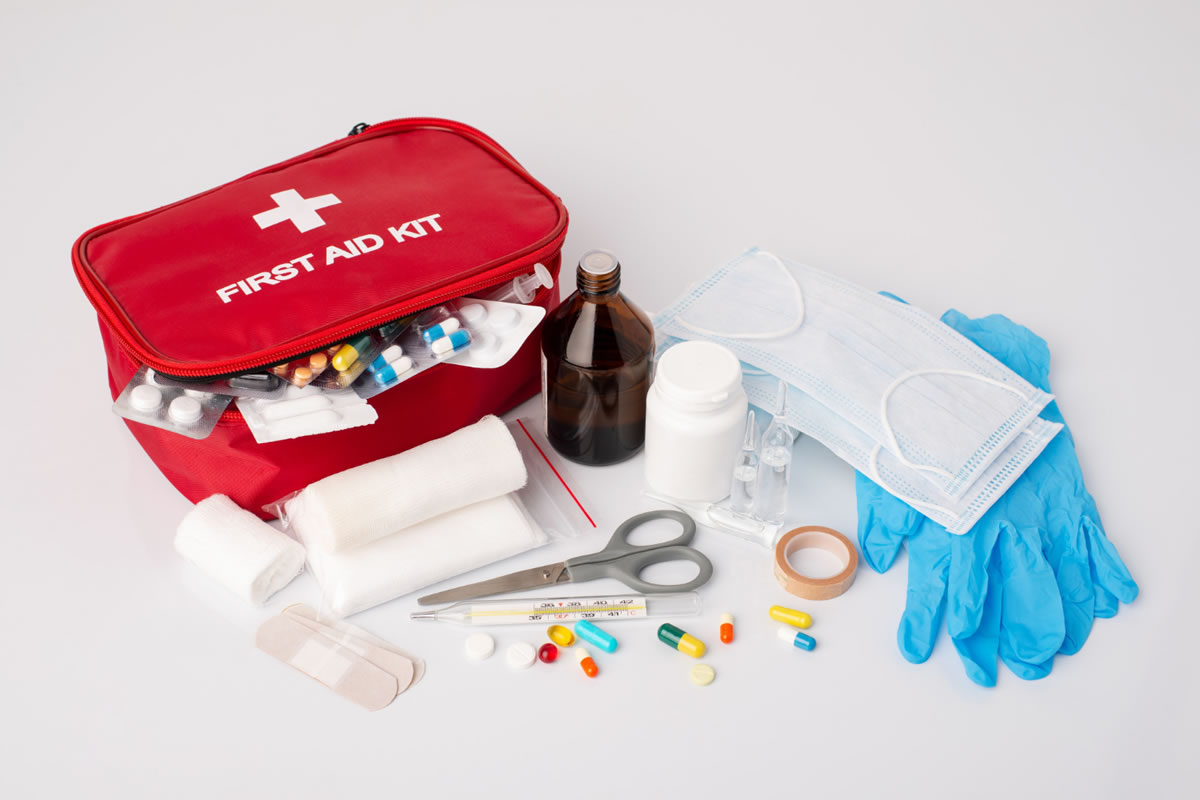 Are you prone to natural disasters in your area? Are you worried about the safety and security of your home, loved ones, and belongings during times of extreme weather? When you are worried about your home, you will want to invest in the right emergency equipment and security systems that will keep everyone and everything safe. There are a few things that you need to know about keeping an emergency kit in your home in the event of a natural disaster. Designate a Safety ...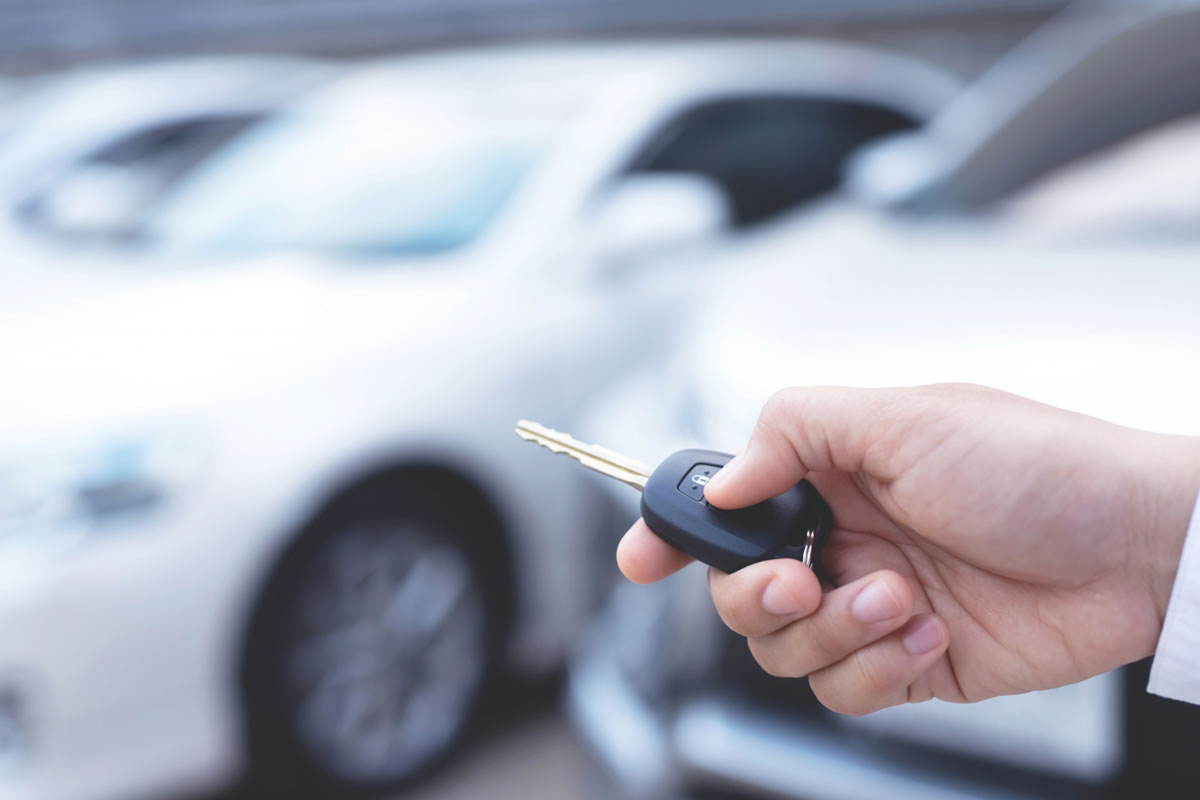 Are you concerned about the safety of your car? Do you worry about the threat of car theft in your neighborhood or when you are parked at work? Worrying about the safety of your car doesn't have to overwhelm you. In fact, when you take the right precautions and invest in the right safety devices, you can save yourself from the concern and rest-assured that your car will stay safe. Our locksmith in Orlando can quickly install many of the following devices to prevent...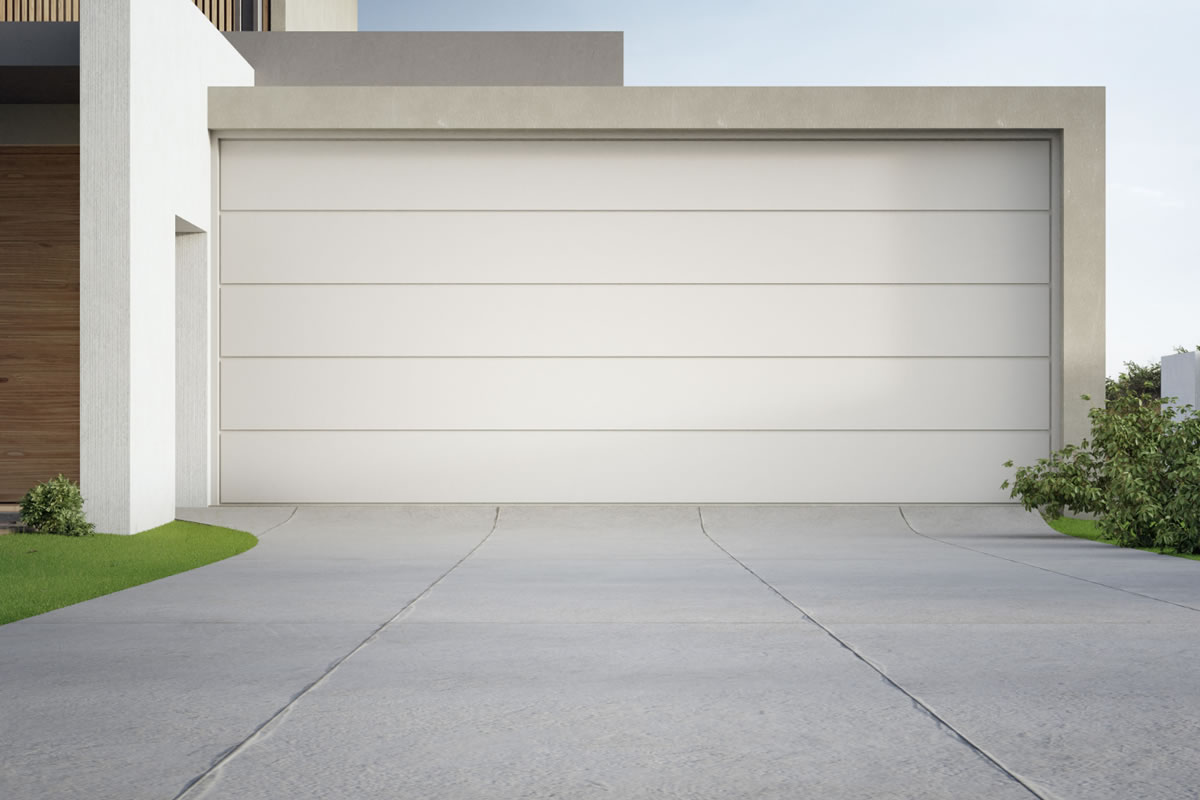 Are you looking for ways to increase the security of the exterior of your home? Do you suspect that your garage doors are vulnerable to security breaches? When you are worried about the safety of your home, you will likely toss and turn with worry at night. Instead of living in fear, you will want to work with a quality locksmith that has expertise in security upgrades and safe opening in Orlando. We will be able to provide you with insight into additional security fea...
Are you interested in increasing the safety of your home? Do you want to have peace of mind when you lay your head on the pillow each night? When you take the right precautions to keep your family safe, you will have less to worry about each and every day. Prevent any potential harm or dangers from happening by working with a quality locksmith in Orlando to increase the security at your home. Take these steps to make your home a much safer place for you and your family...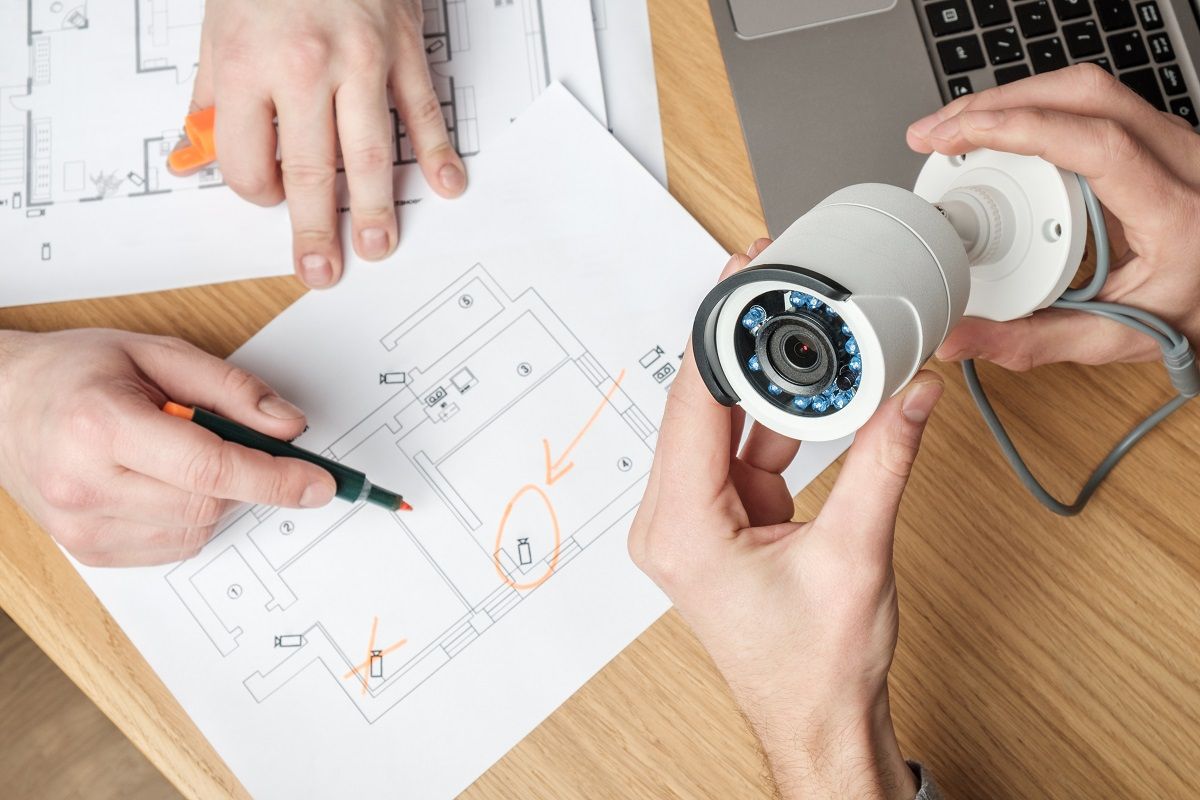 Are you the owner of a retail location, store, or merchandise warehouse? Retail locations are some of the top locations that thieves and burglars target for their next activity. Although many of these burglars disguise themselves as patrons, their activity can still be detected, and therefore prevented, with the right awareness. As a locksmith in Orlando, we help many companies upgrade their security so that their employees, patrons, and merchandise stay safe from criminal a...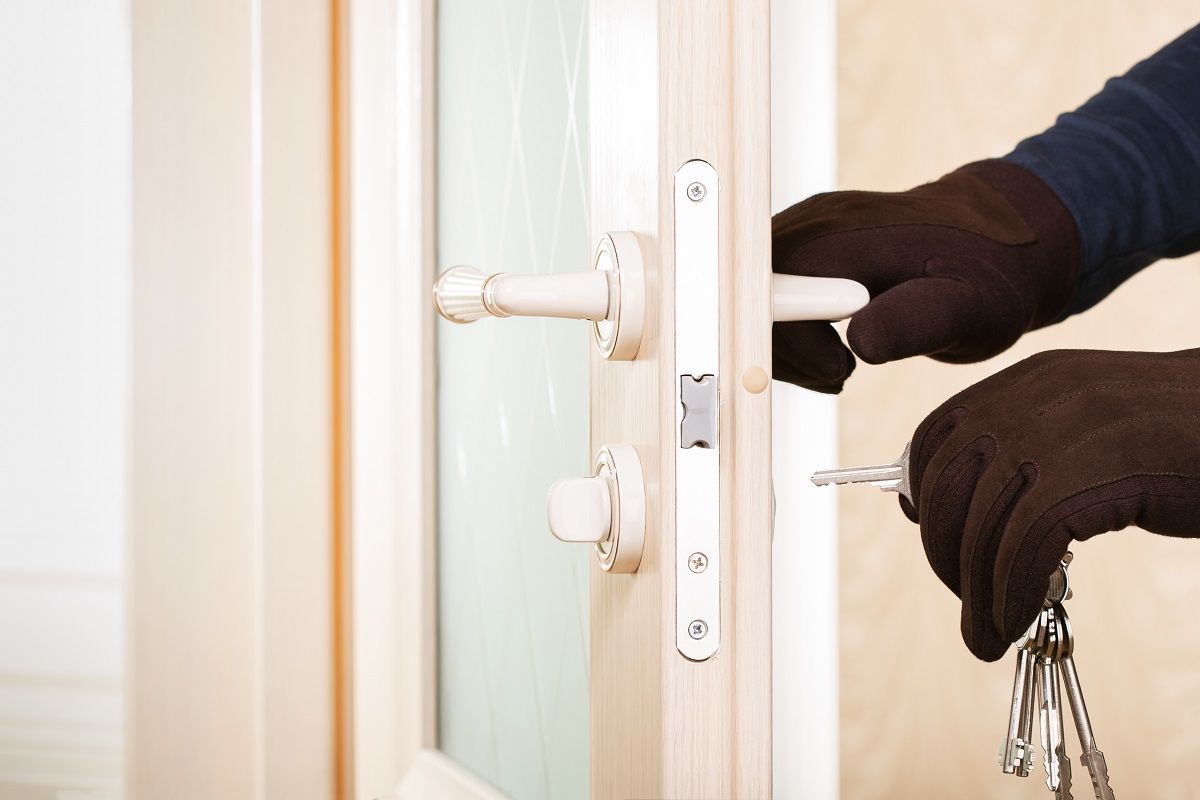 Are you concerned with the threat of criminal activity in your neighborhood? Do you want to upgrade the security around your home? By following the right security protocols, you can work to keep your home, belongings, and loved ones safe from burglary and theft. Although you may assume that you are safe from these occurrences, you will still want to take the time to check on the security and safety of your home. Our locksmith is here to help with our lock and key servi...
When you trust someone with locks, safes, and other security features of your home or business, you are truly letting them into the most personal part of your lives. Because of this, you want to trust the people you work with to safely secure your beloved items, money, and valuables. Finding a quality locksmith is essential in keeping the safety of your home or business in the best hands. Whether you are in need of upgraded security systems, key replacements or changes, or s...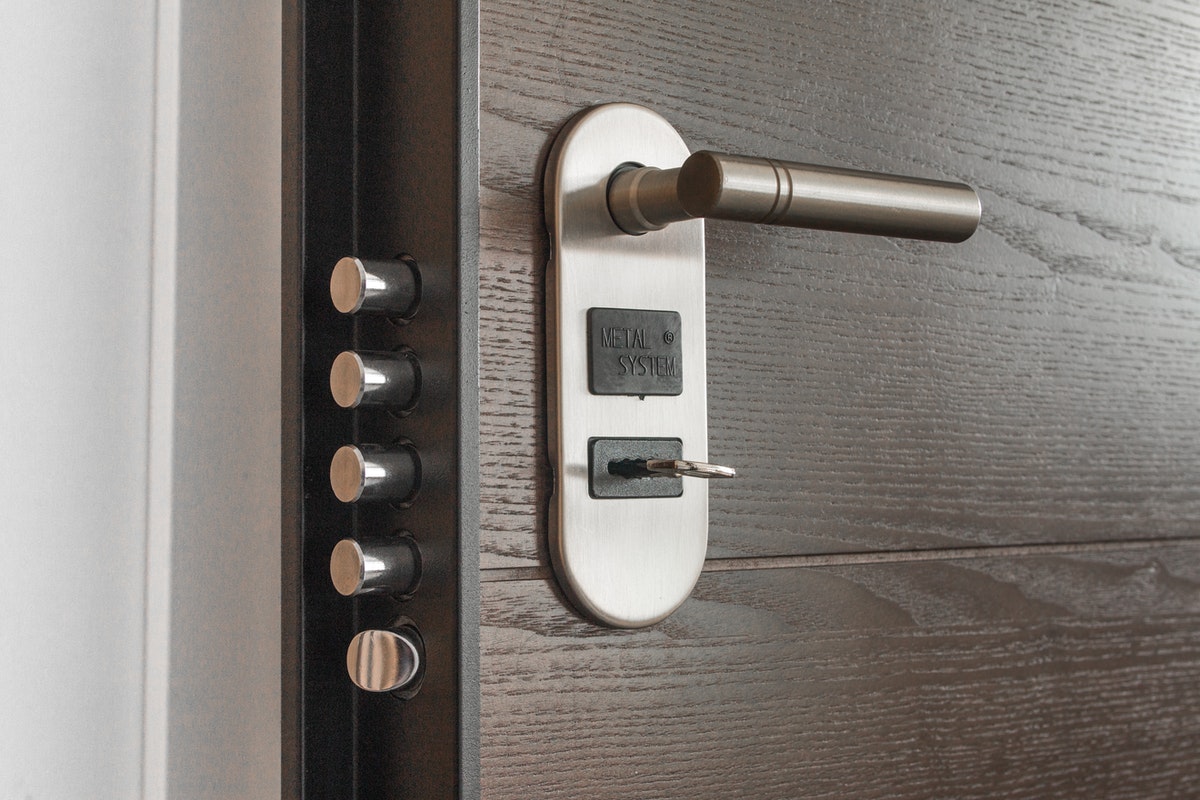 Are you concerned that your residence is a target for burglars? Are you looking for ways to increase security so that you can keep your home, loved ones, and valuables safe? By taking the right precautions and upgrading security features in and around your home, you can have the peace-of-mind you deserve to protect your home. As a locksmith in Orlando, we assist many clients with their security measures that make them feel less vulnerable to burglary, theft, and vandalism.&n...
Many people assume that they will only need to call a locksmith during times of emergency needs. However, our locksmith in Orlando offers many services that can help increase your home or business security. When you are looking to increase your security or give your loved ones peace-of-mind with the right safety measures, you may be in need of locksmith services. There are a few common reasons why you may need to pick up the phone and call for a locksmith. Your Ke...
Good locksmiths offer convenient and quick services when you need them. Often times, you may find yourself scrambling to find a quality locksmith when you need them, as emergencies are some of the main reasons why you may pick up the phone to call one. As a locksmith, we offer many services that are for emergencies and non-emergencies, including safe services. Having a safe is a great way to enhance the security of your money, belongings, and prized possessions. When y...
Are you looking for ways to increase the safety and security of your home or business? Do you want to ensure that you prevent theft, burglary, break-ins, and crime in your neighborhood? Whenever you fear that you will be the target of a burglary, you may find yourself second-guessing the current security measures in and around your residence. With the right locksmith to advise you on key and safe opening in Orlando, you will be able to implement the right security measures t...
Are you having trouble getting your car key to unlock your car doors? Do you struggle with unlocking your car with the key? Nowadays, many keys are electronic and function with the touch of a button. This can cause many issues that have you calling up your local locksmith in Orlando for assistance. When your car key is jammed or malfunctioning, you will have trouble getting your car to start or maybe even getting into the car in general. There are a few reasons w...
Are you looking for a locksmith that can provide you with commercial services? Do you want to increase your home security measures? Feeling safe inside your home or business is important to ensuring that you and your loved ones or employees are secure and protected. In order to feel safe and secure, you may want to have a quality and reliable locksmith on your speed dial. This way, anytime you encounter issues with your keys, alarm system, or safe opening in Orlando, y...
Are you looking for ways to enhance the security of your business? Do you want to keep your employees, customers, and inventory safe from danger? From enhancing your alarm system to adding surveillance, there are many services that a locksmith in Orlando can provide for your business. You will want to ensure that your business is in the best hands, which means that you want to add the right security measures. There are a few security tips that you will want to follow t...
Are you looking into buying a safe to keep your belongings safe from any destruction or accidents that can occur in your home? Many homeowners buy safes to keep their expensive possessions, valuables, important documents, or even guns safe. Home safes have become extremely popular for those looking for extra protection. Typically, these safes are smaller in size, which are easy to conceal from view. As a locksmith that offers safe opening in Orlando, we understand the ...
Are you concerned with burglary and theft in your neighborhood? Staying prepared and protected will help prevent burglars and criminals from targeting your home as a potential place to rob. This can save you from a lot of damages, destruction, and loss of prized belongings. This can also spare you from a traumatic experience that can result in much emotional damage if you are home. As a locksmith in Orlando, we understand the importance of the right safety measures to ...
If you are looking to add supplemental security features to your home, you should consider adding security cameras to your property. This will allow you to monitor any traffic that enters your property, keep your boundaries safe from intruders, and know the whereabouts of anyone who steps foot near your building. When you add security cameras, you'll want to hire a professional locksmith in Orlando for their expert knowledge on security features. They will be able to ass...
Are you looking for ways to enhance the security of your home or business? Have you been locked out of your home or car? From repair services to installation services, locksmiths offer a wide range of services that keep our clients and their belongings safe and secure. When you are locked out of your home, you want to update your locks, or you are looking for safe opening in Orlando, a locksmith is the person to call. We will provide you the lock and key services you n...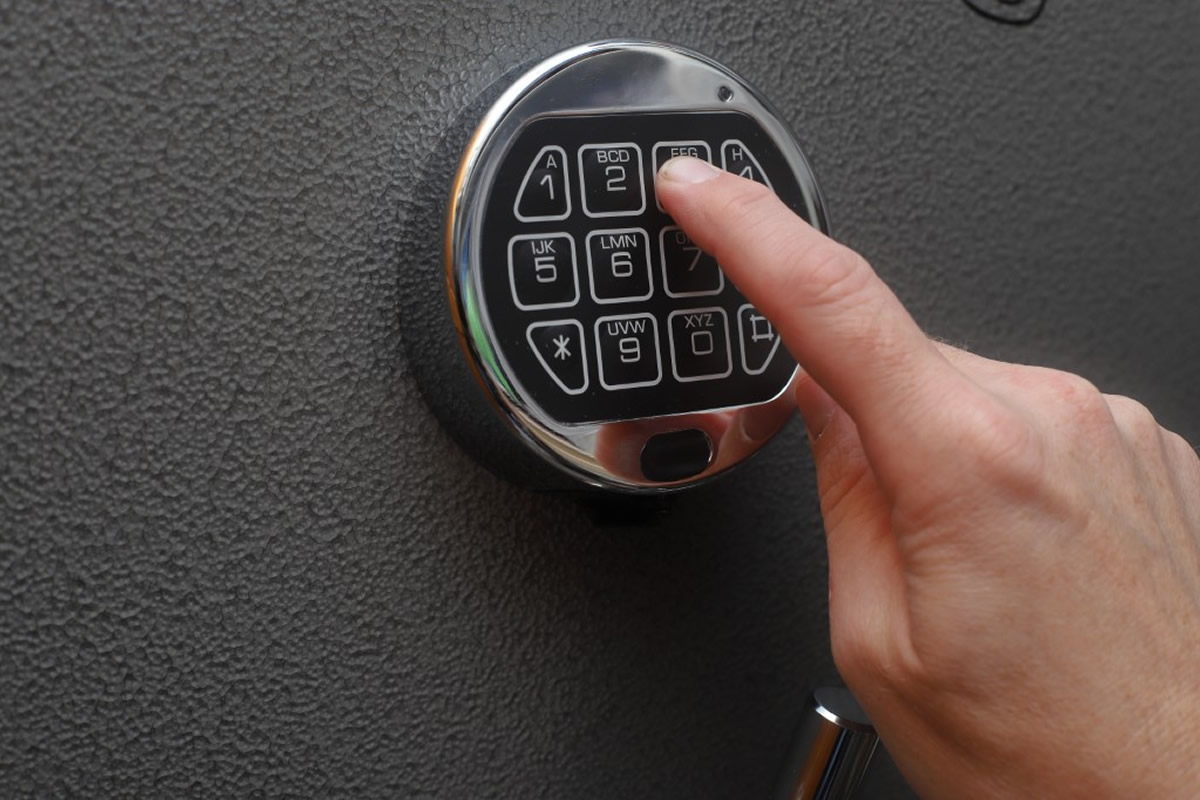 Are you looking to purchase a safe to keep some of your belongings safe and secure? A safe is a great way to secure important documents, valuable possessions, and irreplaceable jewelry in your home. It is also necessary for businesses to keep their money safe in case of burglary or theft in the workplace. As a locksmith that also offers safe opening in Orlando, we want to ensure that our customers pick the right safe for their needs. There are a few ways you can be sur...
It's summertime, which might mean that you and your family are thinking about vacation. Preparing for a vacation can be exciting and enjoyable, but it can also bring up frustrations and worry. When you leave your home for an extended period of time, you may find yourself worrying about how to keep things safe from burglary and damage while you're gone. As a locksmith in Orlando, we offer suggestions to help keep your home safe each and every day. There are a fe...
Are you concerned about the safety and security of your home? Now is the time to upgrade those security features inside and around your home to provide you with the safety you and your loved ones need. In order to get a restful night of sleep, let our professional locksmith services help you with your home security upgrades. We perform services such as lock upgrades, security camera installations, and safe opening in Orlando. There are a few different security upgrades...
Are you looking to hire the services of a local locksmith? A locksmith is a great person to have a relationship with, as you never know when a security emergency may strike. However, before you hire a locksmith in Orlando, you want to be sure they are good fit for you. Reliability, trust, timeliness, and expertise are all qualities you want to look for in the locksmith you hire. Before you hire a locksmith, there are a few essential questions you will want to ask them....
Do you have a safe to protect your valuables and prized possessions at your home? Does your business have a safe to protect its money from paying customers? There are many benefits to having a safe in your home or business, with the safety and security of your belongings at the top of the list. Many people may not realize that locksmiths are trained to help you with your safe opening in Orlando if your safe were to ever malfunction. Having access to the contents of you...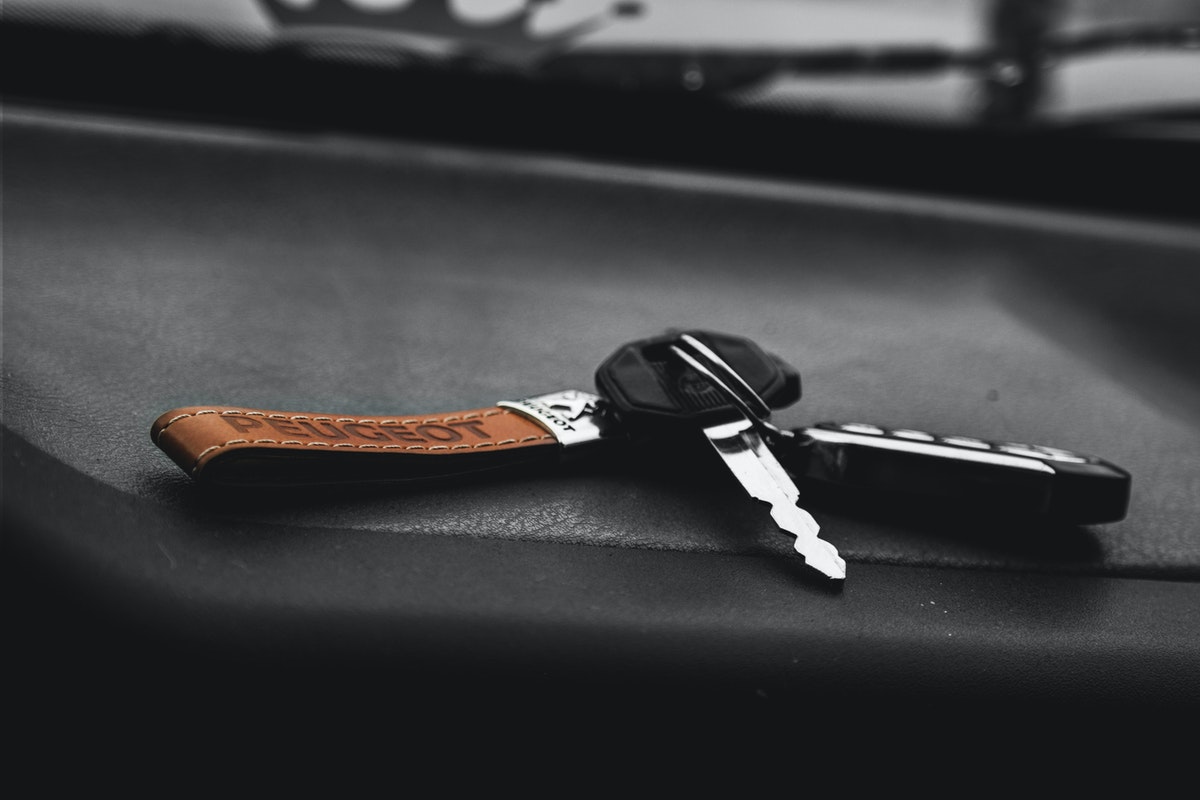 Are you wondering if you can get a replacement car key when you have lost the original key? This is actually a possibility when you work with our locksmith in Orlando. When you are panicking over whether you will ever be able to get into your car again, rest assured. Give your local locksmith a call and he will be able to assist you to get back in and drive your car once again. Many locksmiths have the ability to replace keys even if you have lost the original. I...
The last thing any homeowner wants to hear is noises of strangers in their home in the middle of the night. This picture is terrifying, and it causes many homeowners to take security measures in advance. As a locksmith in Orlando, we prepare many homes with security devices that aim to keep them safe and secure during all times of the day and night. There are many different ways you can prevent home invasions by installing certain security features in and around your home....
When you are hiring the services a locksmith, you want to choose a reputable and trustworthy company. They will be working on the security of your home, after all. You need to trust them to do the job you need them to do, and to do it with integrity. As a locksmith, we offer many different services, such as key replacement and safe opening in Orlando. Before you hire a locksmith, you want to ask them a few essential questions to ensure they are the right match for you....
When you own a home, you want to do everything you can to keep it safe and protected from harm. You want to protect your loved ones, possessions, and properties from issues like weather damage and burglary. Many locksmiths offer services to help you keep your home safe, such as lock services and safe opening in Orlando. These aim to keep you and your loved ones out of harm's way. However, being aware of your surroundings can alert you to changes or dangers present around...
Have you ever struggled to open your car door because your car keys haven't been working properly? If you have been able to get into the car, you might now be struggling to turn your keys in the ignition. It can be incredibly frustrating to feel stranded in or around your car. In fact, a locksmith in Orlando receives many phone calls to report malfunctioning car keys and request assistance. We provide services to combat many issues that occur with keys, especially ...
When you own a home, you will do just about anything to keep your loved ones and belongings safe from harm's way. This involves taking the necessary security measures to ensure that your home stays safe from home intrusion. As a company that specializes in home security, locksmith, and safe opening in Orlando, we offer advice to our clients to help keep their homes and businesses safe and secure. There are a few steps you can take to prevent intruders from entering your ...
In order to ensure that your home is safe from burglary and intrusion, you want your door locks stay in great shape. This requires you to take care of your locks and notice when they are not functioning properly. Issues with locks can range from being loose, not turning correctly, or even losing keys to your locks. These issues can be quickly attended to by a locksmith in Orlando, who is available for both routine and emergency lock needs. There are a few lock issues t...
When it comes to personal documents, you want to be sure that you keep them securely stowed. This will prevent issues like identity theft, financial theft, and simply the cost and timely process to replace lost documents. By keeping your important and personal documents in a safe, you will guarantee that they stay out of harm's way. As locksmiths that specialize in safe opening in Orlando, we have helped many home and business owners install safes that keep their prized ...
When you think of a locksmith, you likely just think of them when you are locked out or if you need a key repaired. These are common reasons many people give our locksmith in Orlando a call, but there are also more tricks up our sleeves. There are a few unique services that our locksmith expertise is trained to handle to give you additional peace of mind and security. Safe Services If you are looking to get a safe for your home or business, you may want to co...
Are you looking to protect your valuables from theft or burglary? Are you looking to properly and safely stow your gun? Are you looking to protect important documentation from flood or fire damage? A safe is the best option to provide you with the security and safety you need to protect your valuables, all within the comforts of your own home. As a company that specializes in safe opening in Orlando, we locksmiths suggest that you consider these few factors before you ...
In this day and age, it's simple to pull out your cell phone and call anyone to come help you when you are in a crisis. Sure, you have your primary emergency contacts, but when you have lost your keys or need help with your locks, you should always have a trusted locksmith in Orlando on your speed dial. Locksmiths provide a unique service to help you when you are stuck either locked outside, or you are battling another crisis concerning the locks of your home or business.&nbsp...
Our homes are the places we like to go every day to rest, relax, and be comfortable. It is also the place where we keep our most precious belongings, even when we aren't home to watch over them. A safe is a great tool to have in your home in order to protect important belongings and irreplaceable valuables. At A-rudiCueller Lock Co., we have helped many customers who require safe opening in Orlando in order to access their valuables, documents, and possessions when they ...
Every homeowner wants to keep their home, belongings, property, and family safe from harm. Installation of a home security system could be the best solution to keeping your home safe from intruders, theft, and other dangers. There are five major benefits to installing a security system in your home. Protects Valuables A security system is the best way to protect your possessions, belongings, and valuables. With a security system, you can always monitor ...
If your car door does not unlock, then several possible issues may have happened. The chances are that if you are mechanically inclined, then you may be able to fix the door yourself. Before calling a locksmith, see if you can open the car door from the inside or outside. Orlando drivers who not mechanically inclined may want to call a locksmith in Orlando, like A-Rudi Cuellar Lock, for assistance. Broken Connections Your car's door lock is made up of severa...
While Hollywood often shows safecrackers quickly breaking into a safe, police will tell you that the most common way to steal a safe is to take the entire safe. Then, at the thief's leisure, they can open the safe. If you have a safe in your home or business, you need to make sure that you have secured it properly. Keep the Safe Locked Your first line of defense is keeping the safe locked always. That way, if someone tries to break into it, they do not have ...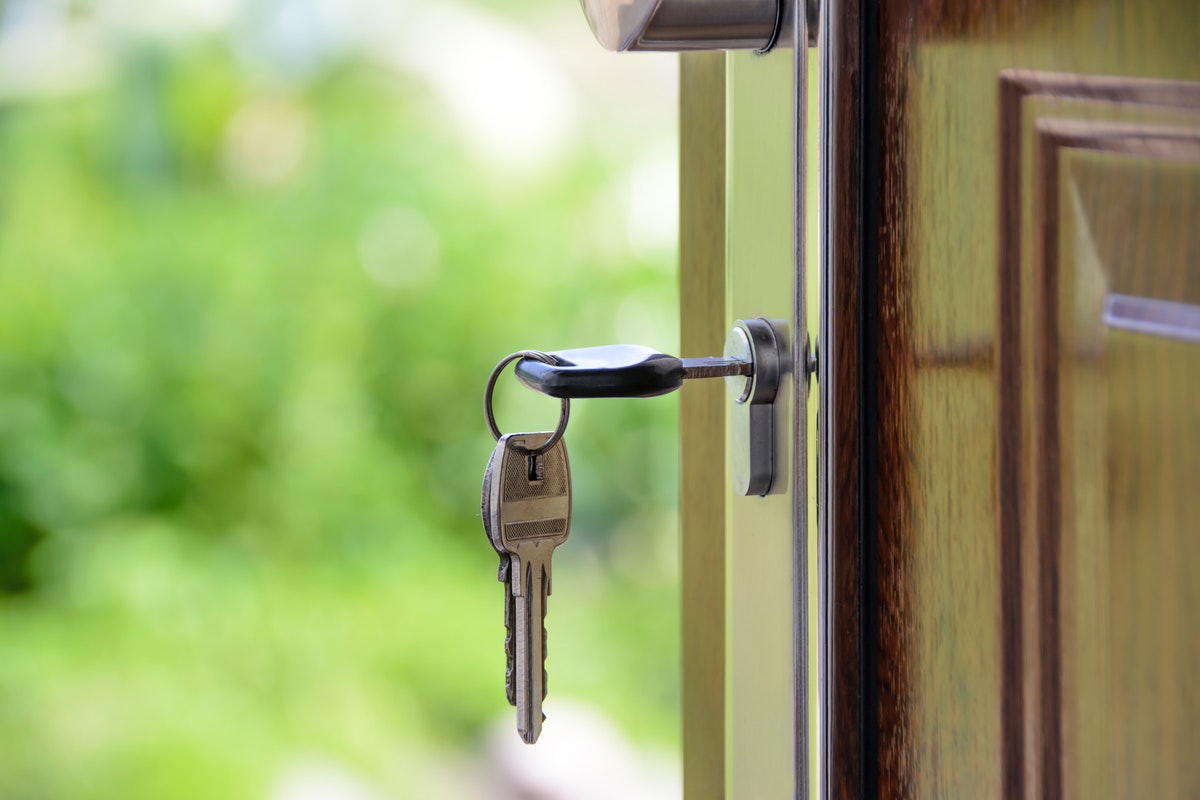 You and your family open your home's door locks multiple times each day. You trust that when you are away, your lock will protect your valuables inside. If you are like most homeowners, however, you do not take the time to care for your lock correctly. Eventually, over time, your lock will fail to operate correctly. Taking a few minutes occasionally to care for your home's lock can make it last much longer. Is the Door Hanging Properly? If you live in an olde...
You count on the reliability of being able to use your key to open the door of your home. On occasion, keys break off in the lock. If this has recently happened to you, then you may feel helpless in trying to get the key out of the lock. Here are some tips that you may use to get a broken key out of a lock. A Word of Caution There are many ways that you can get a broken key out but be careful that you do push the key further into the lock. If you do, then you may damage ...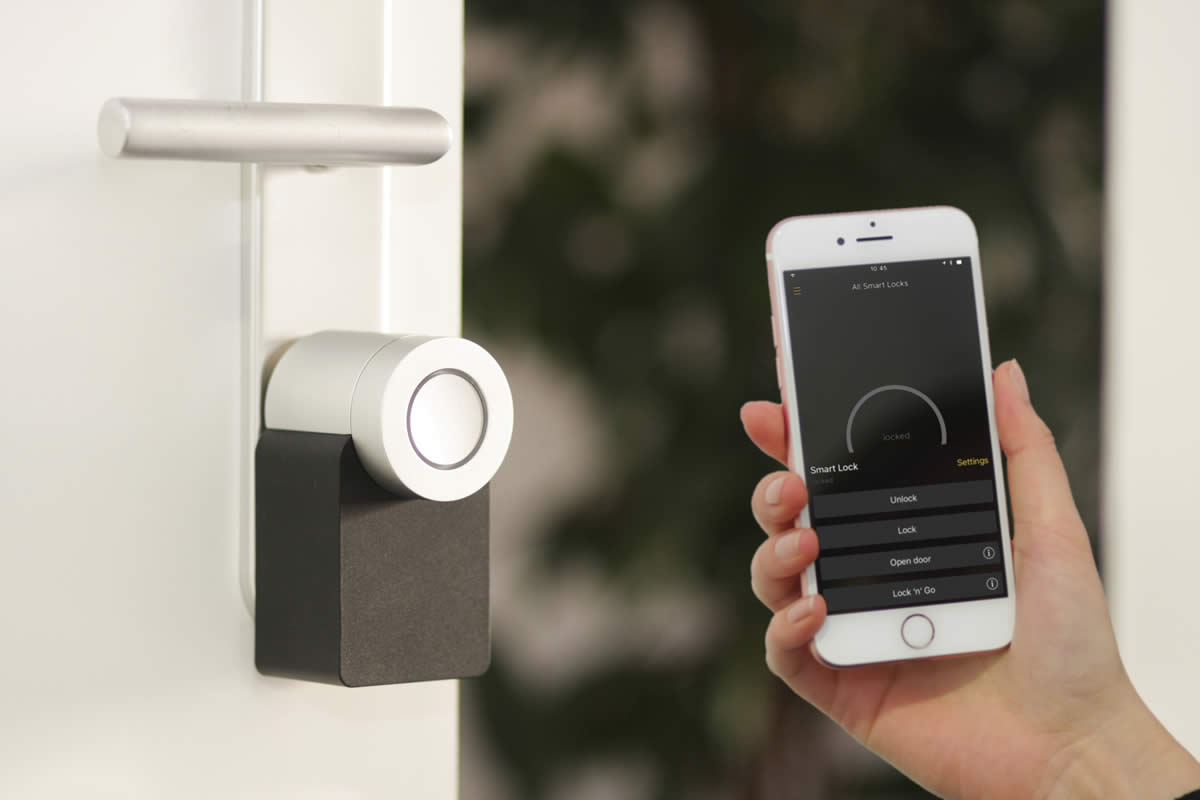 Many people are amazed to learn that the first electronic lock was invented in the 1930s. It would be over 50 years, however, until their popularity caught on with many commercial entities. If you are thinking of installing electronic locks at your business, then you may be wondering if they are worth it. Here are some advantages and disadvantages that you will want to consider because each situation is unique. Keyless If you are always losing your keys, then an electron...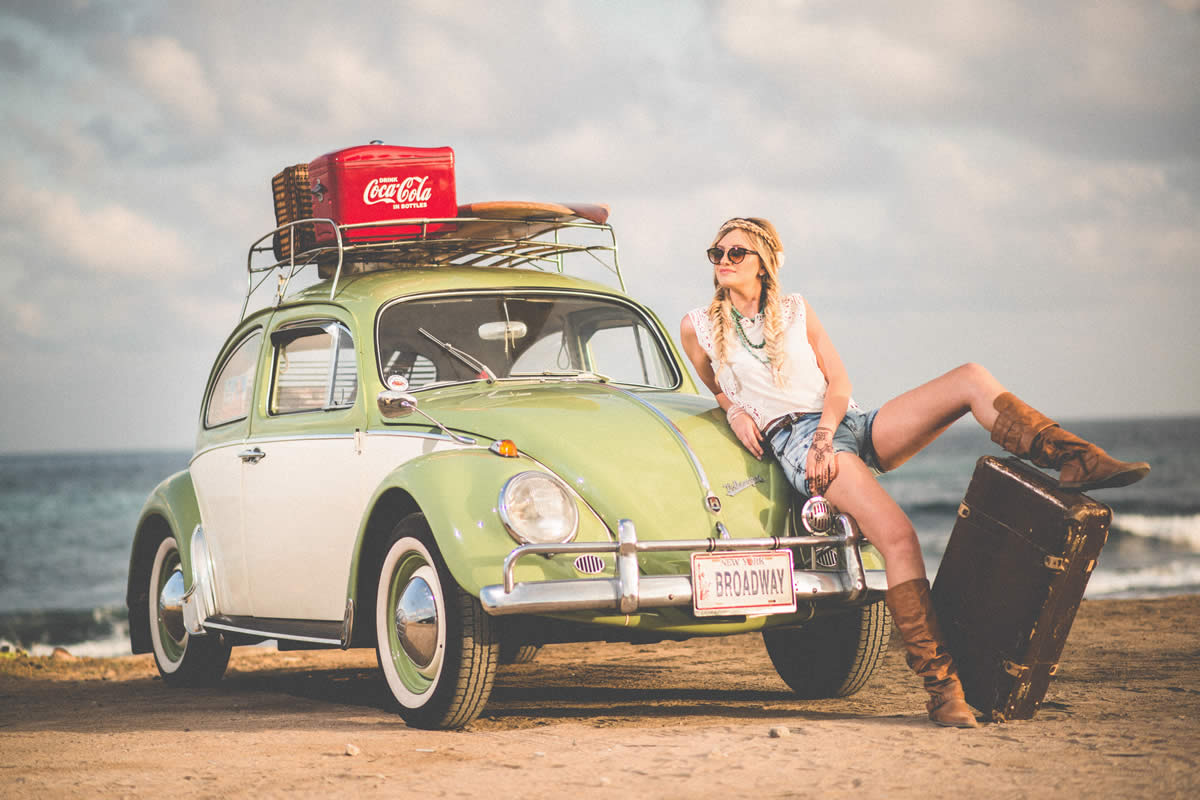 If you are fixing to take your summer vacation, then following a few safety tips can help keep your property safe while you are away. After all, burglars do not take a summer vacation, so you do not want your property to be their prime target. Visibility Counts Make sure that the locks on your doors and windows are visible from the street. If burglars can see the locks, then they are likely to pass right on by your home to find an easier target. If it has been a few year...
Many people keep their most valuable processions in a safe. Yet, over the course of history, some people have been able to crack into those safes and steal what is inside. While they do not get away with it for long, their stories are legendary. Johnny Ramensky From a very young age, Johnny Ramensky ended up on the wrong side of the law, and he soon learned to open safes by watching other criminals. He committed so many crimes that the police nicknamed him Gentle Johnny ...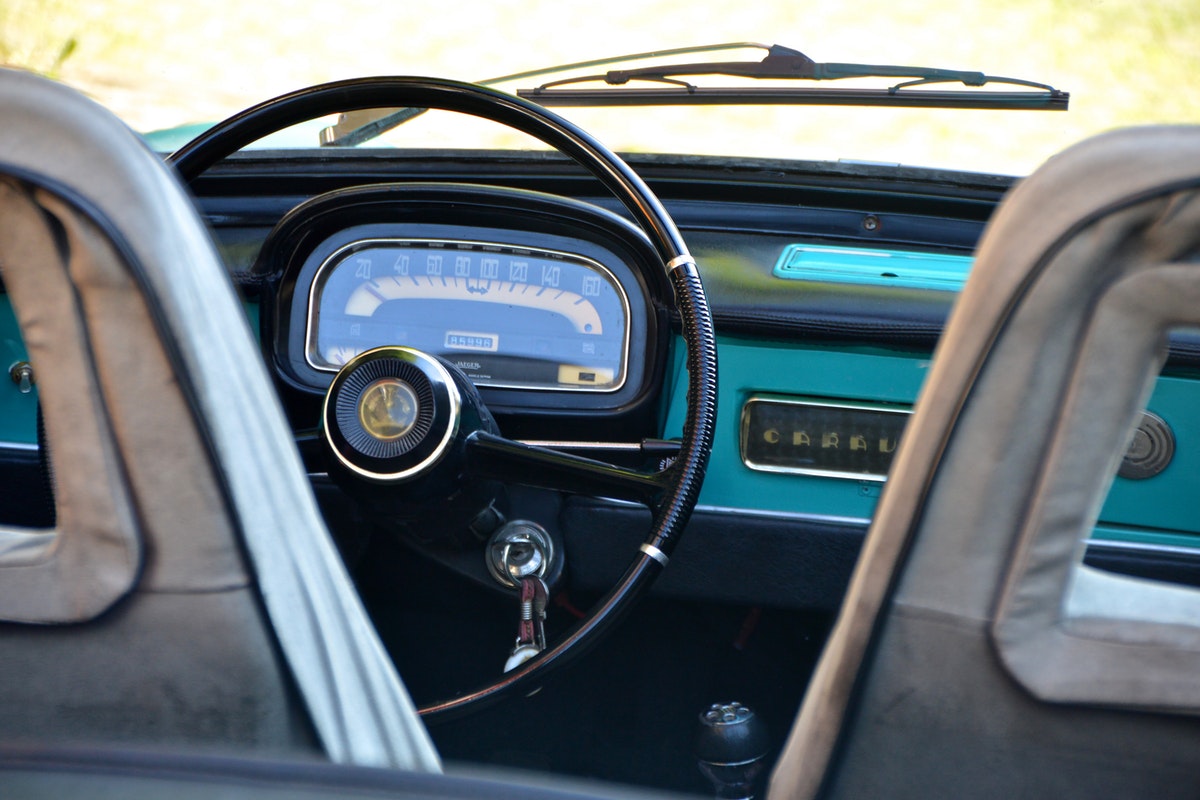 Almost everyone who owns an automobile has a love-hate relationship with their car keys. While they are necessary to unlock doors and start modern automobiles, we often forget where we put them. Their small size also means that they can slip into many different areas requiring you to spend hours trying to find them. In some cases, people must resort to calling a locksmith in Orlando to make them a new car key because they have lost the old one forever. It has not always been that way, however...
Do you have a security safe and you have run into problems opening it? Your expert in safe opening in Orlando is Arudi Cuellar, and you can reach us today at (407) 423-2994. We install, repair and open all sorts of safes and security deposit boxes. What is a security safe by the way? Security safes are some of the most popular safes found in most homes. They are used to secure and protected a number of things like documents, money, pieces o...
Nobody likes to be a victim of an unauthorized safe opening in Orlando and as a business owner keeping all of your assets and valuables safe is your first major concern. Not many businesses consider having a commercial safe, but in reality, a commercial safe helps keep your things protected that you can imagine. There are different types on the market, and there are different things to consider when buying one. To make the right choice and be keep your business from unauthorized safe opening ...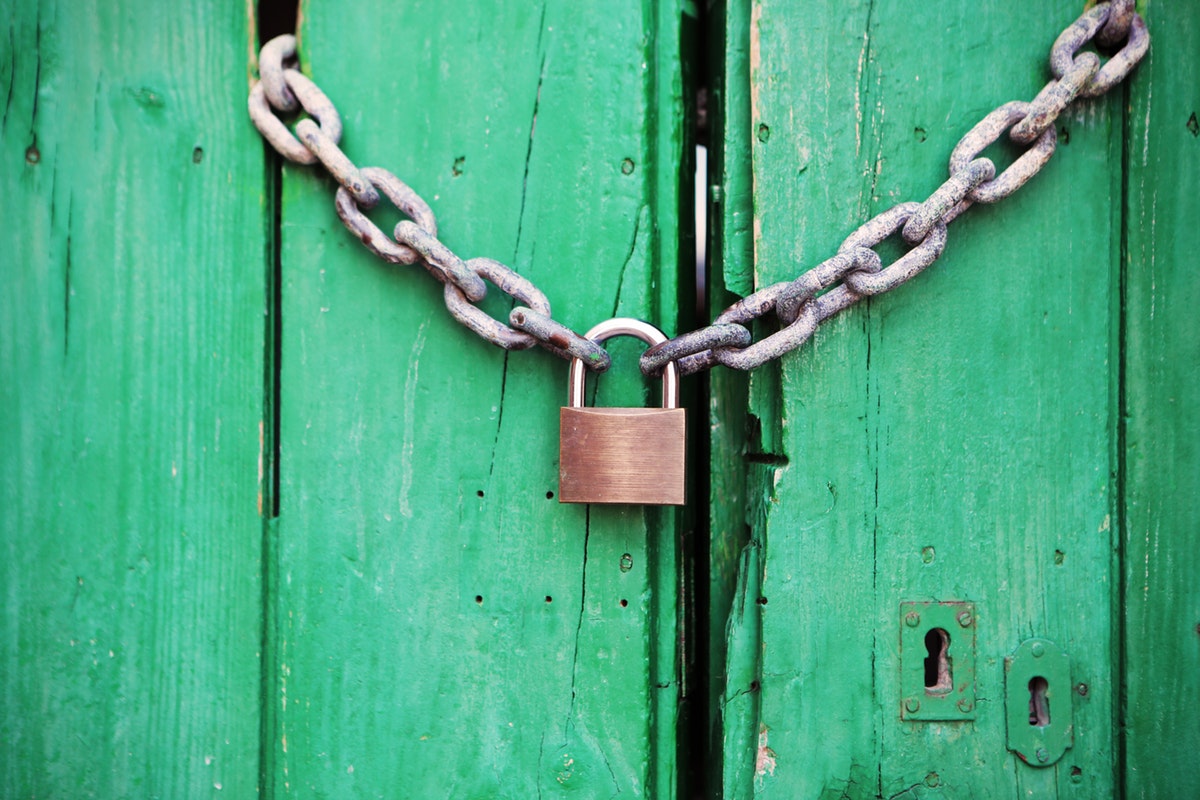 A lot of people are completely lost on what lock bumping is or what it means to be lock bumped. It is important to know what it means so you can properly protect yourself and get a Locksmith in Orlando when necessary. Lock bumping simply means having your lock picked. For over half of a century, this technique of breaking into locks has been used, and it is usually effective on over 90 percent of cylinder door locks. This goes without mentioning that anyone that will carry out lock bumping on...
Locksmiths in Orlando provide any form of security that helps you keep your properties and possessions safe. If you have properties or any prized possession, keeping it should be a top priority for you. For homeowners and businesses, little extra security goes a long way in keeping your mind at rest if you have valuables that you keep in your home or workplace. To keep those valuable items that you would like to keep out of sight even from people that you let into your home or business, you c...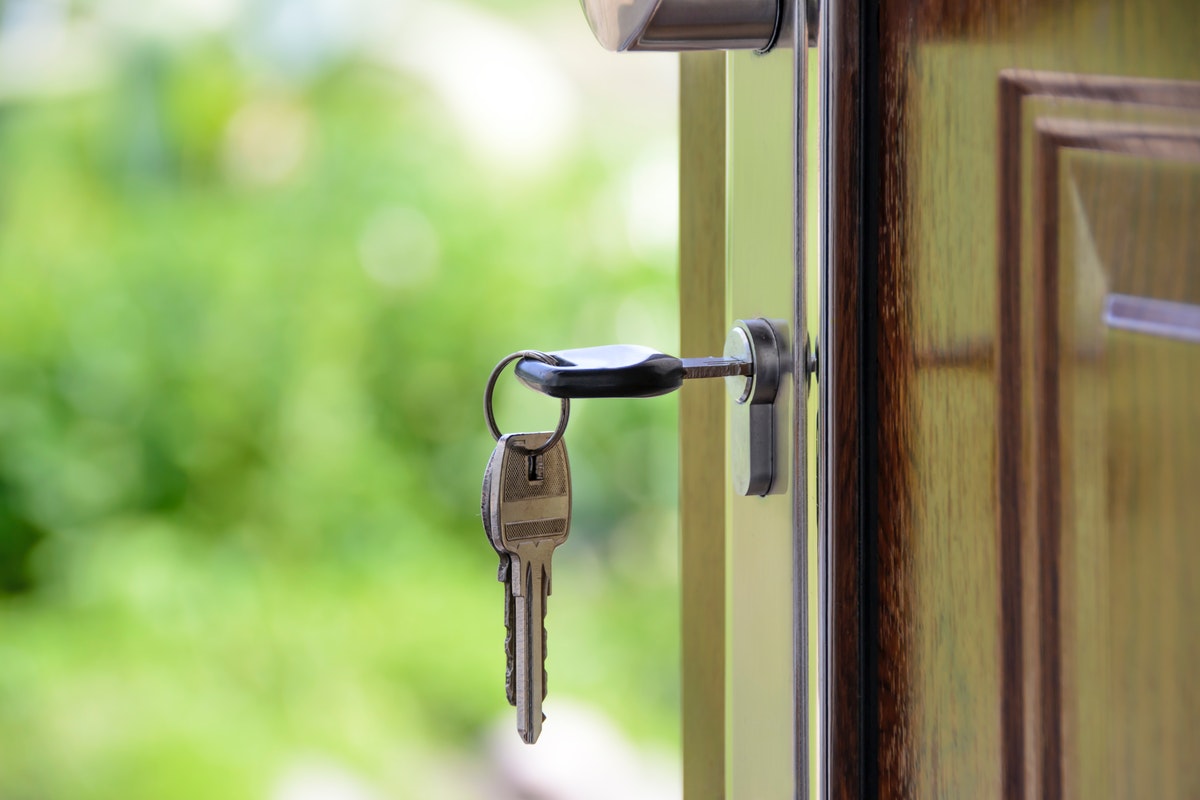 Safe opening in Orlando by unauthorized individuals is one thing that a number of people have experienced in Orlando. This has put locksmiths in regular business as people are either changing keys or changing locks from time to time. People only consider changing their keys or locks when they do not have control over their locks anymore. They probably have been victims of unauthorized safe opening in Orlando, and they would like to put an end to it. Usually, a lot of people think that they ha...
Deadbolt locks stand as one of the essential tools for maintaining a safe and secure home, store or office. They are very handy in keeping lockbox or any area or building safe any time, any day. Choosing a deadbolt lock anew, or for replacement is not as easy as it seems because there are so many of them in the market. Of course, you would want to buy the deadbolt lock that will suit your lock. So, in this article, ArudiCuellar Lock, the most reliable locksmith in Orlando, will guide you thro...
There are times when your safe might refuse to open. It could be for some reasons, and if you have a combination safe, it is one great way to keep your valuables away from others. But now you need to have it open by employing the best method of a safe opening in Orlando. le locksmith in Orlando, will guide you through some critical questions you should ask your professional locksmith in Orlando before buying or replacing your deadbolt lock. Here are some things you can do if you ca...
Nowadays, no one carries around a keychain anymore, due to the advancement of technology. Today, with lots of smart locks, you can walk into your house with just a click; like a fingerprint or facial recognition. It may look like an action movie when you waltz into your home with only a fingerprint, facial recognition or voice recognition. But all these are now easy with the help of technology. Why don't you sit back and take a look at the best smart lock design below; ...
Although most people have the misconception that only rich people use or need a safe at home, people need to start realizing the value of safes. A safe is one of the most valuable devices in households, it is a device every homeowner should have, even people in their offices own a safe and that's because they recognize its value. What most people don't realize is that you don't have to be wealthy to own a safe, even tenants should own one today. In movies, most people vi...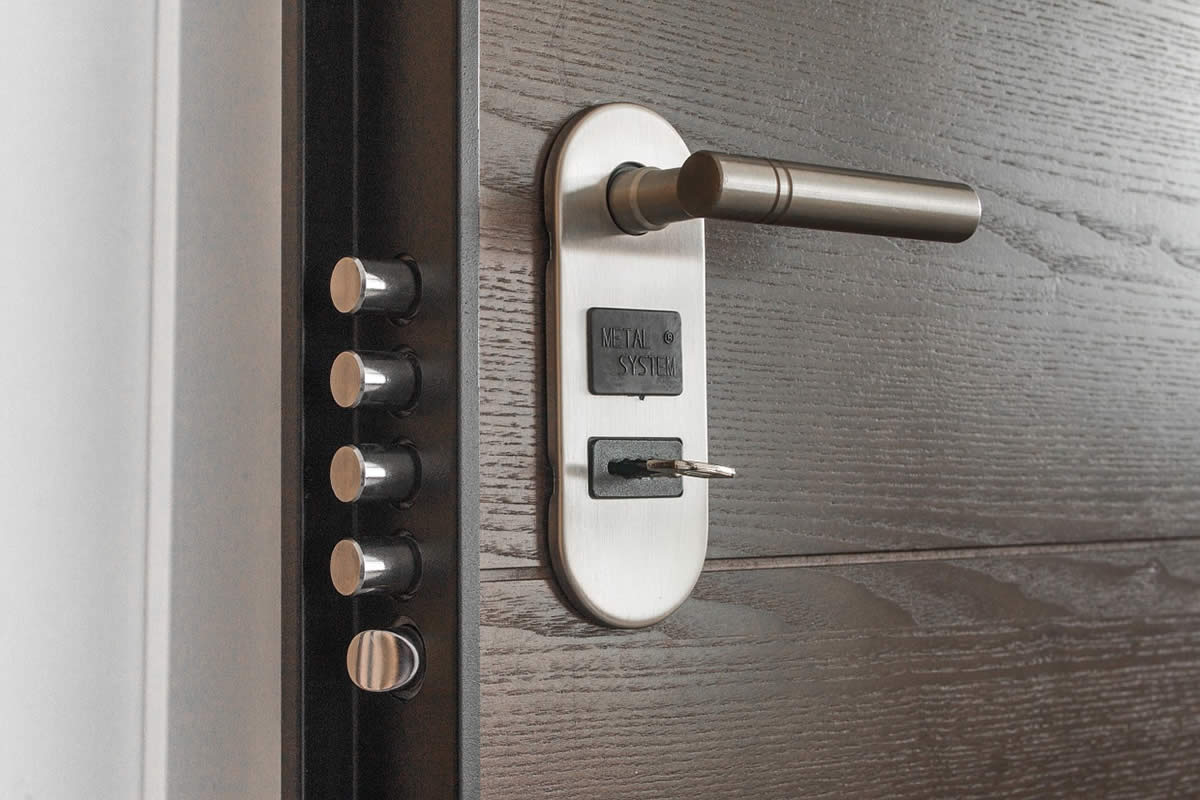 Doors are the first line of defense and security against external forces. External forces may include minor hassles like pests and other unwarranted nuisance. On a more significant level, your door is the main barrier between a burglar and your valuables. For door security, several factors including how it is used, how many people use it and the security of the house in general must be put into consideration. Irrespective of your family size, the presence of a flatmate or if you&rsq...
When you reside in a multi-apartment house, you'll discover that the security of the house differs from the security of your apartment. Although both house and apartment security are interconnected, there are a few ways to make sure that you protect your apartment from burglaries and theft. Below are some of the easiest things you can do to instantly improve your apartment's security: 1. Use high-quality security locks If you have recently moved in to a new a...
Getting acquainted with the different Locksmith services
There is a widespread misconception that Locksmith services only entail making and repairing of locks, jams and keys. This idea is however no further from the truth as the current world of security has seen numerous advancements in the area of technology and innovation which now makes a wide array of security solutions and locks available. This also, has consequently led to the widening of the Professional locksmith's scope of work. Below is a brief of the most common services...
Why and How to verify that your Locksmith is Licensed and Bonded
There are many reasons why you should only hire a licensed professional Locksmith in Orlando that is insured and bonded. For starters, many countries and states require some form of Licensing and Bonding before most professionals can practice. Some countries also require licensing with the Bureau of security and/or investigative services. This is because of the crucial nature of Locks and security in the homes and businesses of customers as any one that makes a door lock may keep an extra, it...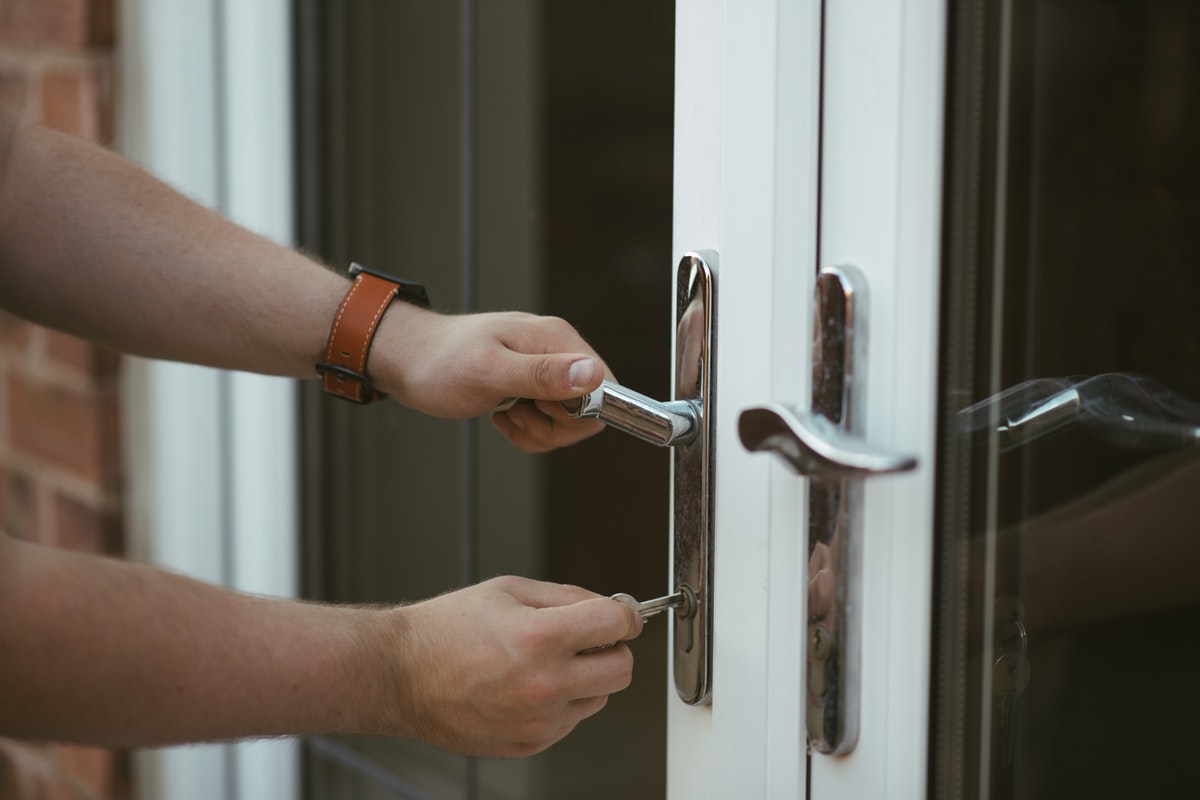 A faulty door lock can be frustrating especially if it happens as unexpectedly as it always does. When your door locks become faulty, it is a widespread thought that broken door locks deserve nothing than a replacement as they are quite difficult to fix and could become safety risks. This may be true in some instances especially those where a lock has been broken totally and has encountered much damage that makes it unsalvageable. In cases like this, getting a replacement may be ine...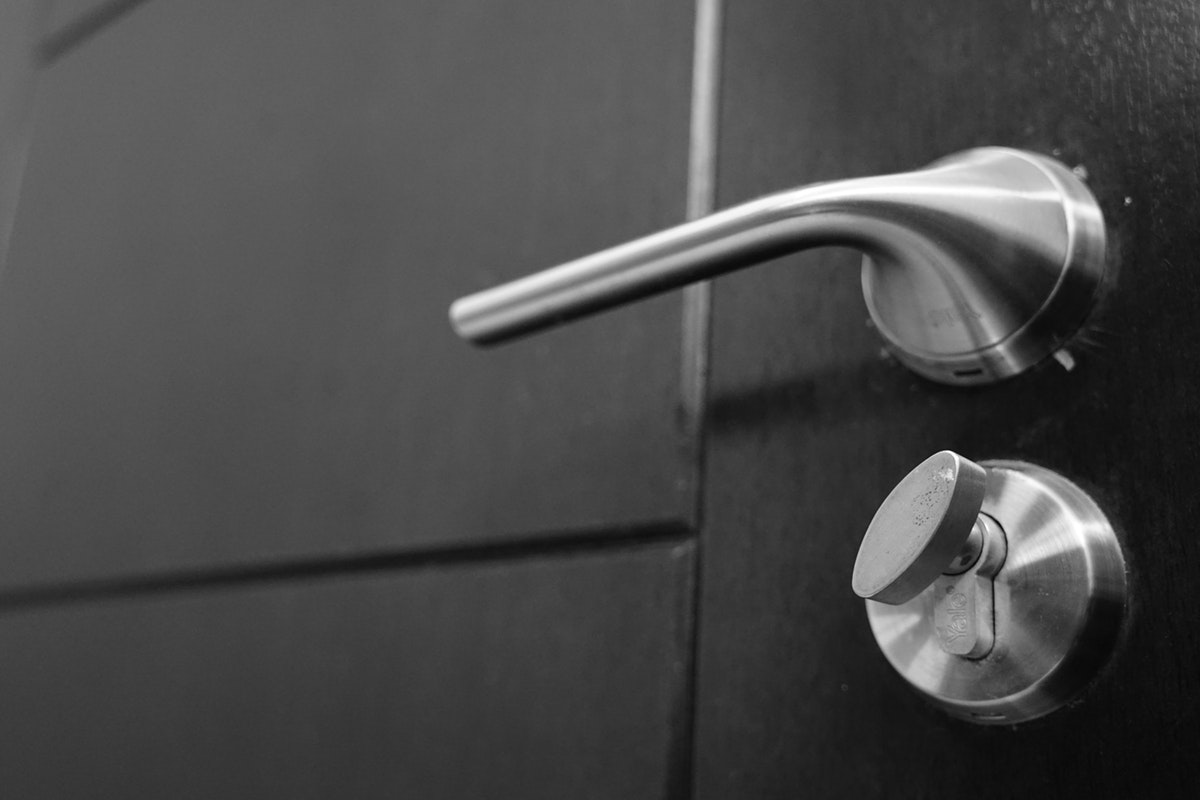 Door security of both home and office spaces is of absolute priority. This is because doors are our primary line of defense in keeping our valuables safe and secure from strangers and burglars. One of the few things that help you better secure your door and avoid breach is to know the risks and common aspects of door security and vulnerability. To get a complete evaluation of your vulnerabilities, you should speak to an authorized professional locksmith in Orlando, and have a comple...
Lockouts at homes or workplaces happen from time to time. They may arise for several reasons which may be as a result of our own carelessness or other reasons beyond our control. Whatever or whoever's fault it may be is mostly irrelevant, and one thing we all know is that being stuck inside or locked outside is an experience that can be quite unpleasant to say the very least. In more serious cases such as emergencies, a lockout may be life-threating and could lead to the damag...
No matter how much you try to keep your keys safe, they sometimes get lost and you find yourself locked out of your home or business. Everyone wants to do things the cheapest way possible, sometimes neglecting the importance of quality over price. However, when it comes to the security of your home, you should not cut corners and hire a shoddy locksmith. If you have just bought a new home or set up a new business and need the keys changed or the locks rekeyed, or the locks replaced,...
If you were to visit your local locksmith in Orlando today and ask about locks, chances are he would recommend a smart lock to you as part of your options. Why do you need a smart lock when a deadbolt can do everything you want the smart lock to do? That's because you are going to be saving yourself a lifetime of lost keys and many lazy hours of running to the door whenever there is someone there. How cool would it be to open your door from the couch and be able to check when your door ...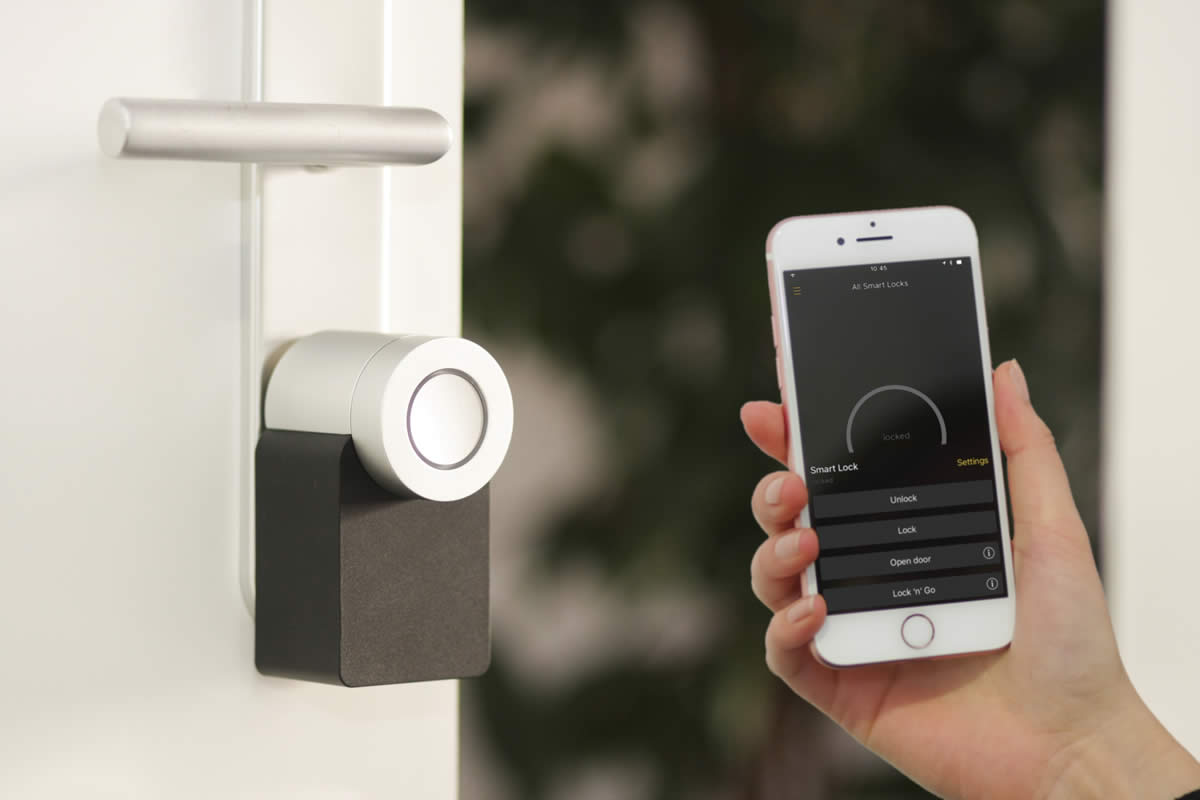 Smart locks are fast becoming one of the most common technologies in today's homes in the United States and are paired with new internet-connected security systems and home control kits. The smart lock market is growing exponentially every year and is expected to be approaching almost $4 billion in the next two years. Many Americans have busy routines that need them to be far from their families and homes more than they like and so smart locks are helping to bridge the gap bet...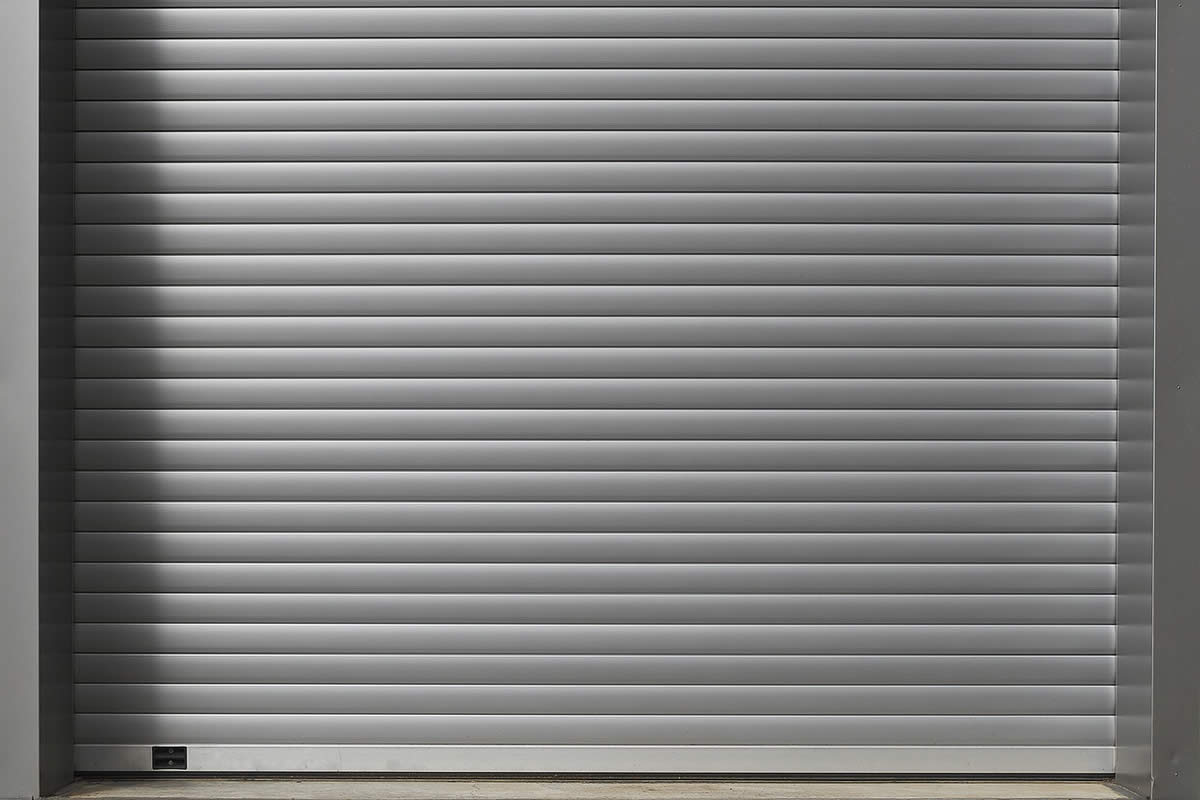 Garage doors are installed to keep your home safe and sometimes can be the biggest and heaviest movable object that you have at home. You do not want to have a problem with it because it could restrict your access to your garage or lead to serious injuries. In fact, hospitals in the United States report around 15,000 accidents related to garage doors every year. In order to make the best use of your garage doors and help them keep you safe instead of at risk, here are some tips that...
Buying a safe to use at home to keep your valuables is a decision you cannot take lightly. This is because home safes are typically for life. They hardly spoil or give you reason to replace them unless they are broken into. Home safes are important because they help store sensitive properties in a secure location that is completely isolated from your existing security system and safe from prying eyes most times. Home safes vary in function, size and complexity so choosing the right ...
The security of lives and property is rightfully a paramount issue that concerns everyone both as an individual and a community. It is therefore quite essential and logical to leave no stone unturned when obtaining information and hiring a locksmith because you need to be giving the right people access to your home or business location. Having an efficient locksmith service in Orlando can be a wise decision for some other reasons apart from fixing your door locks. F...
When it comes to the security of your home and business, your valuables are only as secured as the level of sophistication and strength of your locks. There are quite several solutions today in ensuring the safe keeping of your properties, with each option providing varying levels of security with strengths and weaknesses in certain areas. Keypad locks are increasing in popularity as people are seeing the benefits that it offers at a low overhead cost of purchase and installation. K...
Introduction Awareness is one of the key factors that influence security. In other words, being aware simply denote the state of being mindful and attentive to the events happening around you, including the important things you have to keep secure. If you pause a little and ponder about some things in your life, you will be shocked there are so any important things that you have to keep safe. But, since there is a lot in mind, people quickly forget there are some things ...
Introduction The house that you are living in is the custody of your most cherish and precious properties, and the locks affixed to your doors are the shields that ensures your belongings are safe and protected from unlawful entry and criminal activities of burglars and thieves. You are not only interested in keeping your home safe when you are around, but you also want to make sure it is even more safe when you're away. Notwithstanding where you are living, even t...
Under normal circumstances, there should be no harm in researching local locksmith companies online and not down a reputable one into your phone registry in case of future emergencies. The roadside is not the best place to check out different locksmith companies, verify their ALOA membership (Associated Locksmiths of America) or to read up reviews from real-time clients. However, if it happened that you're locked out and have no other choice; turning to internet listings becom...
What is the price of an emergency locksmith in Orlando? That is the question that is usually asked by customers when they have lost their house keys or the office, they have any type of failure with the lock or simply cannot enter the house. That's when they ask around for a locksmith since we really cannot control at what time of day a problem like this is going to happen to us and we are going to need an emergency locksmith in Orlando. At A-Rudi Cuellar Lock C...
Did you get your key stuck in the lock? Our locksmith company intervenes in emergency situations and can be with you at short notice. To help you with this situation! Do not panic. Very often, this is not a very important concern and we will know how to get you out of this situation in a few minutes and you will be able to return to your home or business and if necessary, we will change your lock and everything will go back to normal. There are solutions to open your doors...
There are many reasons why we can decide that it is time to rekey the lock. Rekeying your locks are highly recommended if you either just moved into the new house or you suffered a break-in. In most cases, it is because most people just want to feel more secure and that everything in their home is well-taken care of. But in these cases, it is not always necessary to change the entire lock, otherwise rekeying the lock will be enough to be safe and you also save money. It sh...
Any locksmith in Orlando will tell you that whenever you go on vacation, your home can be very vulnerable and you also might feel some sense of apprehension and worry about your precious belongings. Before travelling on vacation, it is important to have a locksmith in Orlando check that all your locks are in good condition and lock properly. This is one of many tips that we will be sharing with you to keep your home safe and secure. Give ...