Things You Should and Should not Keep in a Home Safe.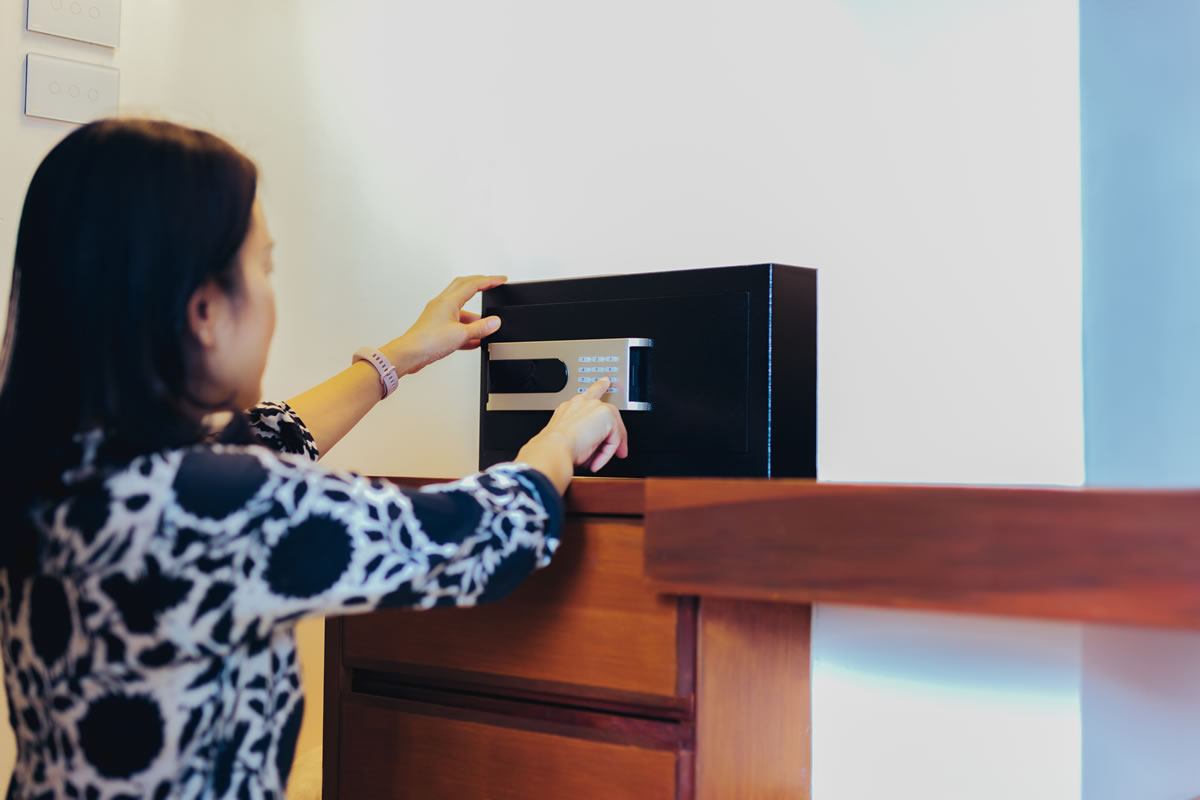 In many cases, people keep items in a home safe that they should not store there. This can include documents they rarely need, large amounts of cash, and valuables that are not inventoried. You should also keep other items like priceless heirlooms and insurance documents in a safe place. It is essential to understand the difference between valuables that should be protected in a fireproof home safe and which ones are better stored in a bank's safety deposit box. Our experts on safe opening in Orlando offer you the following information on what to keep in a safe at home and what to take to your safety deposit box.
What to store in a safe at your residence.
Generally, you can store anything in an at home safe that is valuable to you but not valuable to a thief. However, it is a smart move to take any other irreplaceable items to your bank for added safety. Proper things to keep in your home safe include insurance policies, power of attorney documents, passports, and social security cards.
Keeping these items in a good home safe is better because banks are not open 24 hours a day. It is more likely for thieves to force open a safe in your home or simply take it with them before they could break into your bank and steal your safety deposit box. This is why experts suggest that you have your fireproof home safe anchored to the floor or wall so that your documents or irreplaceable items should be secure.
You should also protect your last will and testament inside your safe at home. Keeping this paperwork in your home safe and giving the spare key or combination to someone you trust who does not live with you is a good idea if you don't have an estate lawyer who will keep the documents for you. If you cannot store these at home, it is essential to prevent any delays by ensuring your executors are named in advance and have access to the document. You can keep old school camera negatives, small amounts of emergency cash, stamp collections, or vintage photos in plastic, resealable bags to avoid water damage risks in a home safe.
What to store in a safety deposit box
Your mother's engagement ring should probably be stored safely in a bank box until someone in the family is ready to wear it. It would be best if you also considered keeping large sums of cash in an interest-earning bank account, though it is okay to store a small amount of emergency cash in your safe at home. It would be best if you didn't keep large amounts of money in your safe deposit box because a bank's FDIC insurance only covers the cash deposited into your bank account. Banks do not cover losses from safety to file deposit boxes, so reach out to an insurance carrier to insure the valuables you are storing there.
You should also store car titles, birth certificates, and the deed to your house in a safety deposit box. You can also shoot video or take pictures of any personal property for insurance purposes, like proof of ownership after a fire in a safety deposit box and not at home. Finally, you should store physical computer media in your bank box, like external hard drives, disks, and USB devices, because banks are not susceptible to magnetic interference or extreme temperatures that can easily erase computer data. This media is typically used to backup tablet or critical computer data that can easily be destroyed if you have a fire.
Where to keep your home safe.
If you want to ensure that the wrong people do not discover your most prized possessions, you need to know where to keep your home safe. You'll be more encouraged to use your safe if you keep it in a location that is easy to access. If you plan to keep valuable items like your camera or wallet inside the safe, you want it to be in a place you can access easily. It would be best if you didn't have to crawl into the basement or attic every day to get something out of your safe. Your safe should be on your home's first floor if it weighs over a thousand pounds to prevent any damage. Speak to a safe professional for assistance if you are worried about the weight of the safe you purchase.
Not all safes are created the same and often need to be treated differently. For example, electronic safes should never be in an area of high humidity or moisture. This includes laundry rooms, bathrooms, basements, and garages. Moisture or humidity can cause safe locks to fail, requiring safe opening services.
Call us today if you need assistance with a safe opening in Orlando. Our locksmiths are standing by to help you access your valuables in case of safe damage or failure.