Why Locksmiths in Orlando are Recommending Smart Locks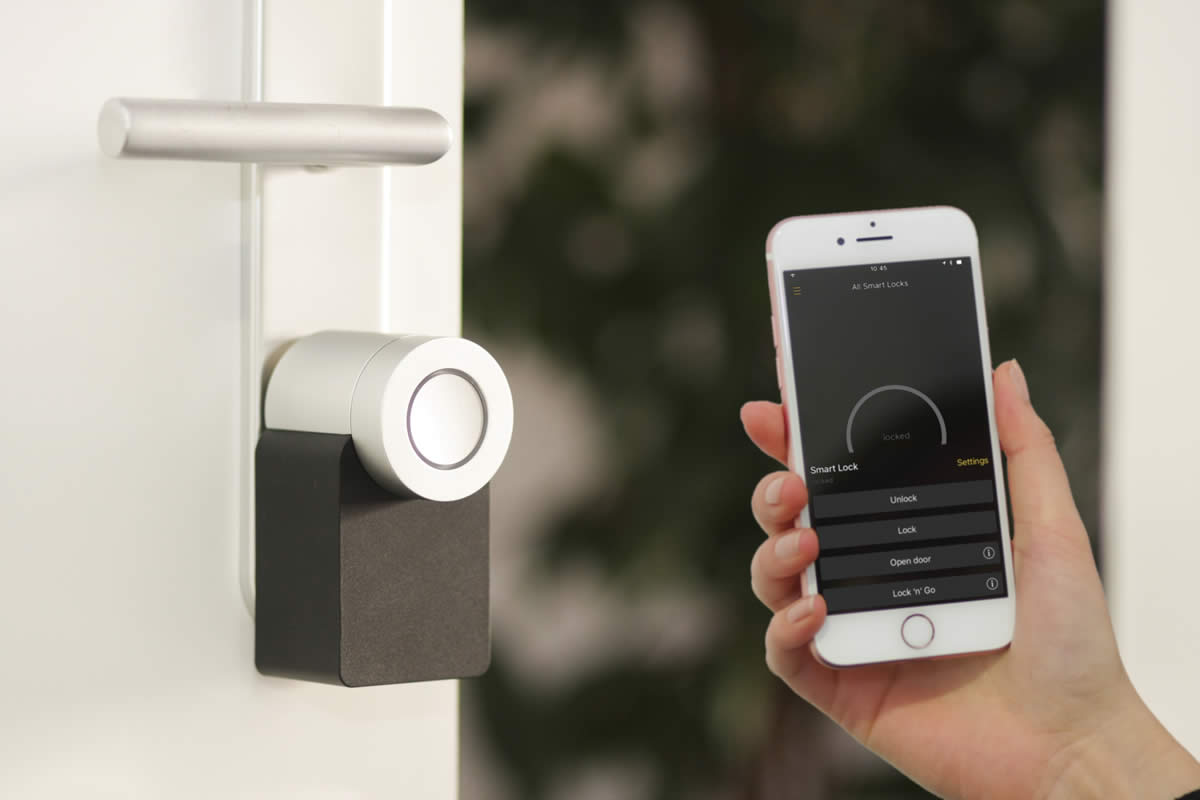 Smart locks are fast becoming one of the most common technologies in today's homes in the United States and are paired with new internet-connected security systems and home control kits. The smart lock market is growing exponentially every year and is expected to be approaching almost $4 billion in the next two years.
Many Americans have busy routines that need them to be far from their families and homes more than they like and so smart locks are helping to bridge the gap between your presence and absence from home. Even though smart lock technology is not the first thing a locksmith in Orlando would offer you today, you should be aware that the technology is here to stay. Smart locks are not necessarily the most practical to use or provide the highest level of safety but they are changing the way people now secure their homes.
Ever wondered why smart locks have become increasingly popular today? Here are some advantages of smart lock technology which will help you be better informed to make a decision the next time you ask a locksmith in Orlando about your options when changing a lock.
Compatibility with most smartphones
One of the favorite features of smart locks is that they are compatible with most smartphones now. Most times, all you need is to install the lock's app on your phone and you can open or close the door from anywhere you are. The convenience factor is just massive. Imagine driving an hour away from home for an urgent meeting and not sure if you locked the door? No more would you have to drive all the way back to be sure. Smart lock apps can check for you the status of the door. You never forget keys anymore or get locked out. Most smart locks open as soon as your smartphone is close to the door.
Streamlined access control for different people
Imagine you're going out of town to Europe for a well-deserved holiday and your house is the favorite stopover point for your group of friends who all come at different times. Instead of having to leave a key outside for them to use or make several copies of your key, smart locks can do everything for you. Smart locks help you generate a unique entry code for each person you want to give access to your house.
The best part is that unlike a physical key where you do not know who entered when or someone can forget to leave the key after he's left, each person has his own access code. You can also get a notification of who entered or left the apartment so that if there's a problem, you can easily identify who was present and at what time.
Better efficiency of security camera systems
Smart locks make your home security system even easier for you to use. Gone are the days when a home video surveillance system needed to have a control panel where you had to manually rewind tapes to see what went down. Today, features like motion-activated video and photos, intelligent presence detection that can even distinguish between man and animal and other cool features can all be enabled and accessed from your phone.
It makes it easier for you to monitor control of your home from a distance. For instance, if your home alarm system goes off, instead of calling the police, you can access all your home security cameras in real time from your smartphone to know who the intruder is and possibly disable the alarms remotely. This helps to increase the number of false alarms and gives more valuable information in real time if there is an emergency. Thermostats, heaters and even dishwashers can be connected to your home security system and controlled from your smartphone.
Convenience for children, older and physically challenged people
Smart lock technology has made home security an easier deal for people who have a disability or are elderly in the family. Because of the ease of use and no need for keys, you never have to struggle with a key again or even get a key lost. Elderly people can either open the door with their phones or a key fob by either getting close to it. This is also useful for people who have physical disabilities such as blindness or paralysis requiring a wheelchair. No more fiddling with keys or waiting for someone to get the door. Smart locks also reduce the risk of leaving doors accidentally open where young children can wander off into the street and get injured.
Ease of installation
Smart locks are easy to install and any locksmith in Orlando can upgrade your standard deadbolt lock to a smart lock within a few minutes. Unless you are installing a hi-tech smart lock option, most homeowners are able to even do it themselves without requiring a locksmith to assist. Setting up controls and access is also done through simple instructions that are easy to follow and maintain. Even when you already have a smart home security system, including a smart lock to the configuration is typically easy and does not take a lot of time. Most smart lock companies also provide installation services at a reduced cost or have extensive installation guides and videos online that you can watch on YouTube to do your smart lock installation yourself.
Conclusion
Smart locks are here to stay and most locksmith services in Orlando receive requests for smart lock installations on nearly a daily basis. Choosing a smart lock to use in your home may be difficult because of all the many options that are available but at the end of the day, they offer a convenience and flexibility that traditional locks will be unable to match up to. Speak to your local locksmith in Orlando today and you will get an overview of the best options for your home and how much it would cost to install. With so many options and styles to choose from, technology of locks can only get better.