Top 6 Tips to Avoid Being Locked Out of Your Home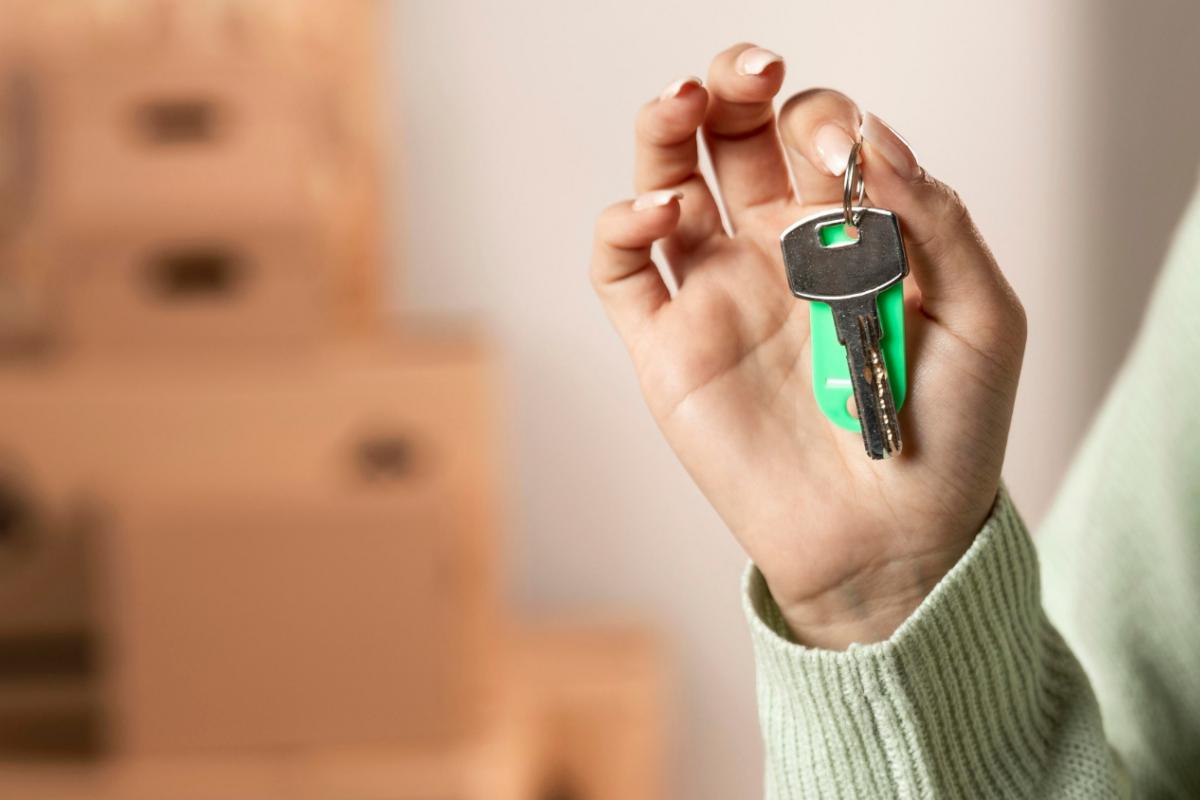 Lockouts at homes or workplaces happen from time to time. They may arise for several reasons which may be as a result of our own carelessness or other reasons beyond our control. Whatever or whoever's fault it may be is mostly irrelevant, and one thing we all know is that being stuck inside or locked outside is an experience that can be quite unpleasant to say the very least.
In more serious cases such as emergencies, a lockout may be life-threating and could lead to the damage of many valuables and properties if due action is not carried out at the appropriate time. This is why it is never a bad idea to have the mobile number of a locksmith in Orlando on your phone every time.
To make sure that you never have to face the frustration of being unable to enter your home, here are some helpful tips that we have put together that will keep you in charge and help you avoid being locked out:
1. Always do a double check
A double check is probably the simplest yet most overlooked thing that people do when leaving their homes or work places. Performing a double check of your keys before leaving your home or workplace will make sure that you do not leave them lying indoors before locking up. You should try to inculcate and continue with double checking this it becomes a habit and routine, and some of the few ways that you can achieve this includes the use of visual and virtual reminders.
You can set a reminder on your phone say ten minutes before you leave to check for your keys. You can also hang your keys close to your door so that is the last thing you see before shutting the door, which almost certainly guarantees that you'd pick it before leaving the house.
2. Use a spare key
Most people do not have spares for their important locks, and in the long list of things to have spare keys for, apartment and house keys rank pretty high if not number one. To get started, visit a local locksmith in Orlando, to make a spare key from your original key. Having a spare means that you can gain access with the duplicate when you have lost one of your keys. It is also very wise to try as much as possible to keep the spare key in a different bunch from the original to avoid losing both or locking both in at the same time.
3. Use a Key buddy
Apart from making a spare, another way to avoid key losses and lockouts is to share your key with someone. keeping a key buddy is a great way to keep track of your key. If you have a spare, it would be a great idea to keep a piece each. Should either person lose their key, they can simply request for the spare from their key buddy to allow entry into the apartment. It is noteworthy that you try to duplicate the spare with your key buddy as you never can tell when the need will arise again. Speak to a locksmith in Orlando afterwards to help in replacing your key.
4. Retrieve a master key from your Landlord
Although the chances and ease of this option may be daunting, when you have been locked out of your apartment with the keys inside, you may be able to quickly reach out to your Landlord to retrieve a master key if possible. This option is mostly feasible for people who have their Landlords living in the same building or around the area.
A master key is a key that opens all door locks in the building and will only be available with someone that has top level access to the building such as the Landlord. Alternatively, you can also request a locksmith in Orlando to help you in fashioning a master key for your locks that you can keep in a safe place and use to gain entry into all the locks in your home should the need arise.
5. Use a Smart Lock
Adopting an ultramodern and newer means of security such as the digital and electronic features that smart locks bring can be of numerous advantage when it comes to entry and exit. Firstly, using a smart lock simply requires home owners to memorize a numeric or alphanumeric password that can easily be memorized or stored somewhere.
The other advantage is that digital locks and smart locks have no needs for keys, and as such, are easier and surer ways to significantly lessen the chances of a lockout. Even when a lockout eventually occurs with a smart lock, the security measures to override the system and reset password may be far less damaging and expensive compared to the cost and time to be foregone when considering changing physical keys and locks of your home or workplace.
6. Have a local locksmith ahead of time
To be forewarned is to be forearmed. No one truly knows the day that these emergencies will come knocking, but one thing that is certain is that having a locksmith in Orlando's contact before time is a great idea that will save you a lot of time and effort when you are locked out. There are a reasonable number of mobile Locksmiths in Orlando that are readily available to help you solve your lockout challenges at anytime and anywhere you are locked out in a matter of minutes. Furthermore, registering or having a local locksmith ahead of time is cost efficient as many Locksmiths in Orlando will most likely charge existing customers lesser fees in cases of emergencies than new customers that are reaching out for the first time.
Call us today
We are a reputable locksmith company in Orlando who actually care about our clients. We always deliver nothing but the absolute best to you, using the best possible materials and standards. Feel free to come to our office or call us today for a free consultation.