7 Tips On How To Avoid Locksmith Scams in Orlando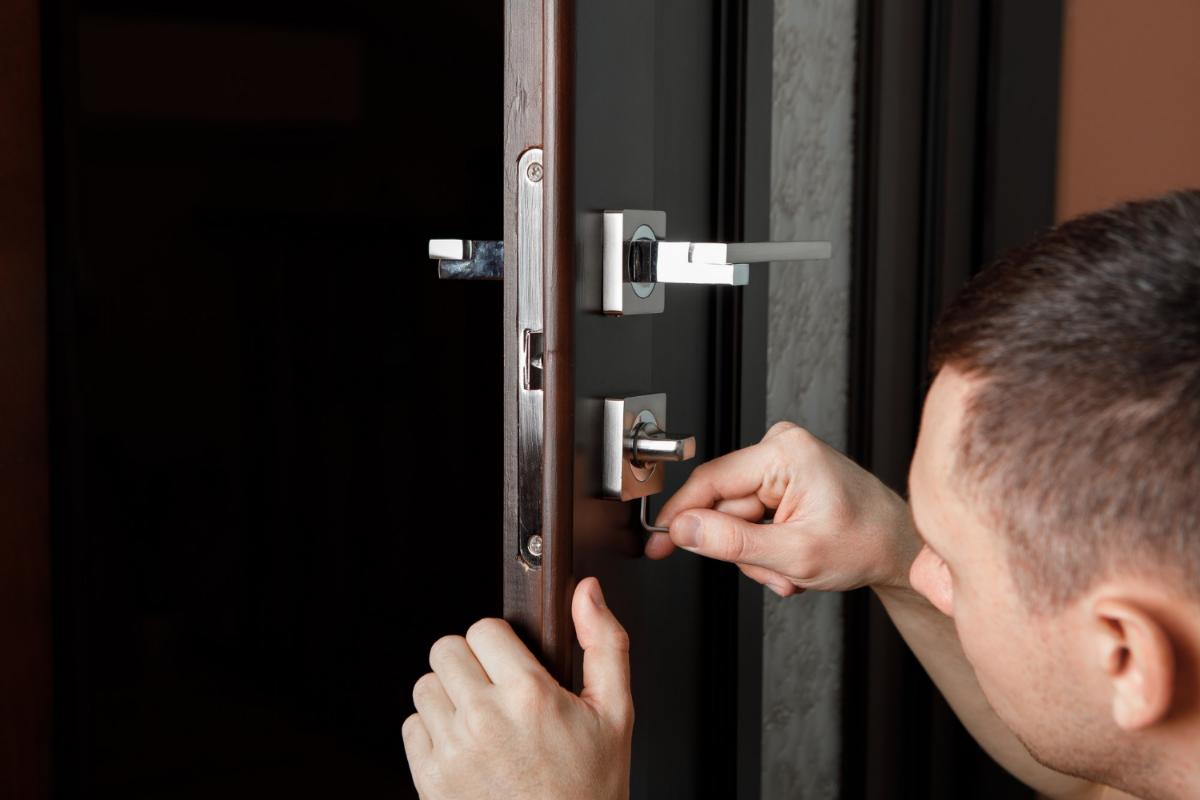 Under normal circumstances, there should be no harm in researching local locksmith companies online and not down a reputable one into your phone registry in case of future emergencies. The roadside is not the best place to check out different locksmith companies, verify their ALOA membership (Associated Locksmiths of America) or to read up reviews from real-time clients.
However, if it happened that you're locked out and have no other choice; turning to internet listings becomes your last port of call. But beware, there are a lot of scammers plying their illicit trade across the internet, and this is just why you have to heed these 7 tips on how to avoid shady locksmith services in Orlando. Try as much as possible to put these tips into practice so you won't fall for locksmith scams. There are lot of them in the country today, including here in Orlando.
RED SIGN 1#--Beware of locksmith using paid Ads.
Some locksmith scammers invest a tidy sum in promoting their business on the Internet through big and expensive advertising that aim to put their business on the front pages of search engines like Google, Bing, etc. Their business name is always among the first 3 adverts that come up on searches! Most scammers are successful in their schemes because they typically charge low prices, 10 to 20 times below the average charging rate of other popular locksmith companies. Even if a locksmith in Orlando comes up on top during a search, you still need to do your due diligence.
RED SIGN 2# -- The locksmith company quickly answers your phone call without mentioning the company's name.
Many illegal and fraudulent locksmith scammers use a lot of fake business names, phone numbers, and address, all of which feed dubiously into one call center. Since there are so many different locksmith company names, the majority of which are duly listed, the scammer in answering your call may only mention, "locksmith." Conversely, if you call a reputable locksmith in Orlando like Arudicuellarlock, the business name will be one of the first things you will hear during the conversation.
RED SIGN 3# -- The locksmith company offers unbelievable cheap quotes in an Ad or over the Phone
The classic dishonest locksmith will offer you a price quote that would always be hard for you to refuse. It's a perfect method of baiting and switching you over and over. By the time the locksmith shows up, you will discover to your shock that the initial quote agreed on the phone was just to cover the service call only. The proper labor will take another $100-$200, and might even get worse if he mercilessly decides to sell you unnecessary and unrelated services.
Once you note any form of evasiveness when you are discussing pricing and services on the phone, stay with your instincts, cut the call and try another locksmith in Orlando that will give you a straightforward, written and even more improved quote.
RED SIGN 4# -- The locksmith who rack up the price before commencing work
Whatever your lock situation is, do not rush but ensure you have properly discussed pricing with the locksmith before you allow him to start working on your lock. If he is already brewing on additional fees, know that you are in for a paying spree, far more than you bargained.
In most cases, you might just be tempted to let sleeping dogs lie, but bear in mind that quack locksmiths can damage and destroy your lock, thereby causing you much more to replace or carry out proper repairs. Sometimes, you would even have to call another locksmith service to repair damaged locks done by quack and unskilled locksmiths. Now is the time to dismiss this locksmith and reach out for another.
RED SIGN 5# -- The locksmith shows up in an unmarked car
This is one of the major red indicators that you are dealing with a fraudulent locksmith in Orlando. Dubious locksmith businesses are famous for using out of state call centers but employing the services of local locksmith contractors who are mostly ill-equipped, poorly trained and uninsured. Such inexperienced self-styled technicians can cause unprecedented damages to your locks and security systems.
A local locksmith company in Orlando that equips its technicians with appropriate uniforms, relevant and up-to-date tools and marked vehicles is by far the better option for your lock and keys. They are the best for you not because you are guaranteed much-improved services, but also that you can hold them accountable and responsible if the need arise.
RED SIGN 6# -- The locksmith who is always bent on drilling your lock
We know that there are instances where it becomes necessary for your locks to be drilled. But to tell the truth, this is only an exception, not a cardinal rule. Now watch it: if you employ a locksmith and after working for some few minutes he declared that your lock must be drilled, don't ever allow him to do that. This is the usual trademark of most locksmith scammers. The issue here is that, once your lock has been drilled, you will have no choice but to buy a brand new one which will give the scammer another opportunity to charge outrageous fees for the new locks, the keys, and the installation.
RED SIGN 7# -- Beware of the locksmith who cannot adequately answer the following questions
Irrespective of the nature of the work you need to be done, there are some vital questions you need to ask the locksmith before striking a deal and commencing the work properly. If the locksmith company cannot provide clear answers to them, hang up and look elsewhere. Below are the questions you can ask:
What is the name of your company? (check if it is registered with ALOA)
How will you get into the house?
Will you and must you drill my lock?
Can you tell me the real process?
Do you need a picture of the lock?
What is your estimate?
What factors can influence this cost to change?
What payment method can I use to pay?
What is the name of the locksmith that is coming for the work?
Are you licensed or belonging to any association? (check with ALOA)
Conclusion
It's everyone desire to get the best out of everything, but it's not everybody that have the same mindset and doctrines. There are those who are committed to making your lock and key problems easy to solve, so also some are committed to prying on your innocence to worsen your locksmith problems.
If you have been scammed or overcharged by a locksmith, contact your state attorney general's office or your local sheriff office to make a complaint.